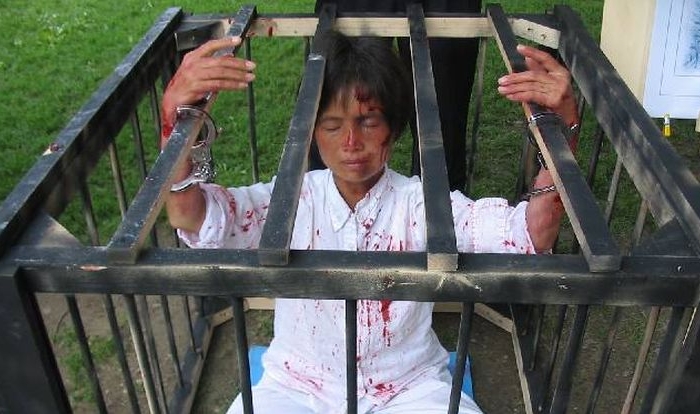 'They Tortured Me Until I Wanted to Die:'

Woman's Hellish Experience While Imprisoned for Her Beliefs
"There were only ten days until the Lunar New Year. My two children were very young," said Cao Suqin, her eyes misty as she reminisced. "My family was ripped apart. One of my children was sent to my mother-in-law, the other was sent to my mother. I was imprisoned."
Cao, now 53 years-old and a new resident of New York, recounts the beginning of the end of her life in the land in which she was raised, and that turned on her when its ruling party realized its ideologies could not cage her.
In 1999, the Chinese Communist Party launched a state-wide suppression of Falun Dafa, a spiritual discipline which upholds the tenets of truth, compassion, and forbearance. Falun Dafa enjoyed immense popularity in China from the early 1990s, with over 70 million people practicing before the persecution began, according to government estimates cited by Western media at the time.
Like Cao, those who subscribe to this belief have been persecuted by the Chinese communist regime through to the present day.
When the crackdown began, Cao, then 33, journeyed to Beijing to spread the truth about her faith and expose the lies proliferated in state-run media.
Her activities did not go unnoticed, and on Nov. 8, 1999, Cao was kidnapped from her home and held in a detention centre for 50 days. During this time, she was starved alongside other Falun Dafa practitioners.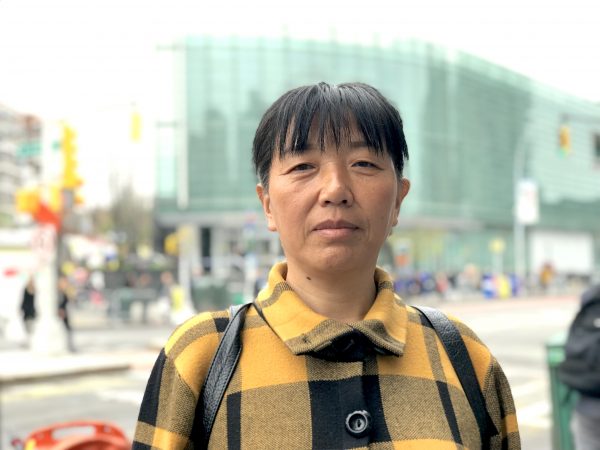 Less than a month after her release, she was imprisoned again in an illegal labour camp. This three year ordeal saw Cao, a prisoner of conscience, housed with inmates consisting of drug users and prostitutes.
"When I arrived at the labour camp, the inmates beat me. The first time, eleven of them threw me on the ground," Cao told The Epoch Times. "They punched and kicked me."
"The police officers pretended nothing was happening. People go to police stations for protection. They do not protect me; they watch as others beat me to death.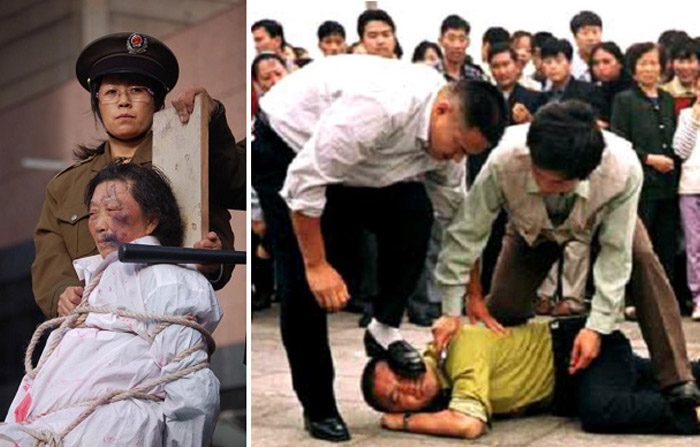 "They [the inmates] stabbed my hands with hooked needles until the wounds bulged.
"Sometimes the drug users and prostitutes in the prison would force me into a corner and hit my face. Sometimes they forced me onto a bed and used pliers to hit my knees, and to clamp my breasts. They tortured me until I wanted to die…
"Once, they tried to throw me off the second floor. They stopped when I cried out."
Every day, Cao was forced to make wigs to meet a daily quota that required her to work for up to 18 hours a day.
When her sister visited her, she was shocked by how emaciated Cao looked.
"Every night I kept my eyes open … afraid that someone would …"
The police told Cao she would be released if she wrote a statement renouncing her faith. They ordered her to go out and convince others to also stop practicing.
"I asked them—what did I do wrong? They said: 'Give up your beliefs—then there is nothing wrong.'
"I said, 'You want me to give up my faith? Not even if you execute me.' It's because of my beliefs that I am able to be a good person.
"I wrote nothing for them."
Cao was regularly harassed by police even after she was released from the labour camp.
On Nov. 3, 2006, moments after her children arrived home, a group of police officers kicked down the door.
"When they came inside, they acted like bandits. My children were shocked."
The police searched her home for Falun Dafa materials, without providing any documentation authorizing their trespass. Following the search, they demanded that Cao accompany them to the police station.
Cao asked to be allowed to change out of her sleepwear first, and was refused. The police told her she would be released after a short questioning.
Instead, they drove her to a detention centre. "At the detention centre, the men there pulled at my sleepwear … it was mortifying."
"When I was young, I loved my country. I loved the Communist Party," Cao said. "But then …"
In the short span of a few years, Cao's rose-coloured glasses had shattered, and finally, one day, her husband sat her down. "You should go," he said. "If you stay, they will never stop harassing you."
On March 9, 2019, Cao arrived in the United States.
"It felt like returning to pre-1999. Before 1999, being able to study Dafa with others freely, practice its exercises. That's why, somehow, it feels like home here."
I called my husband and he said: "For each day Falun Gong is persecuted in China, do not come back.
"Spread the truth in that place."