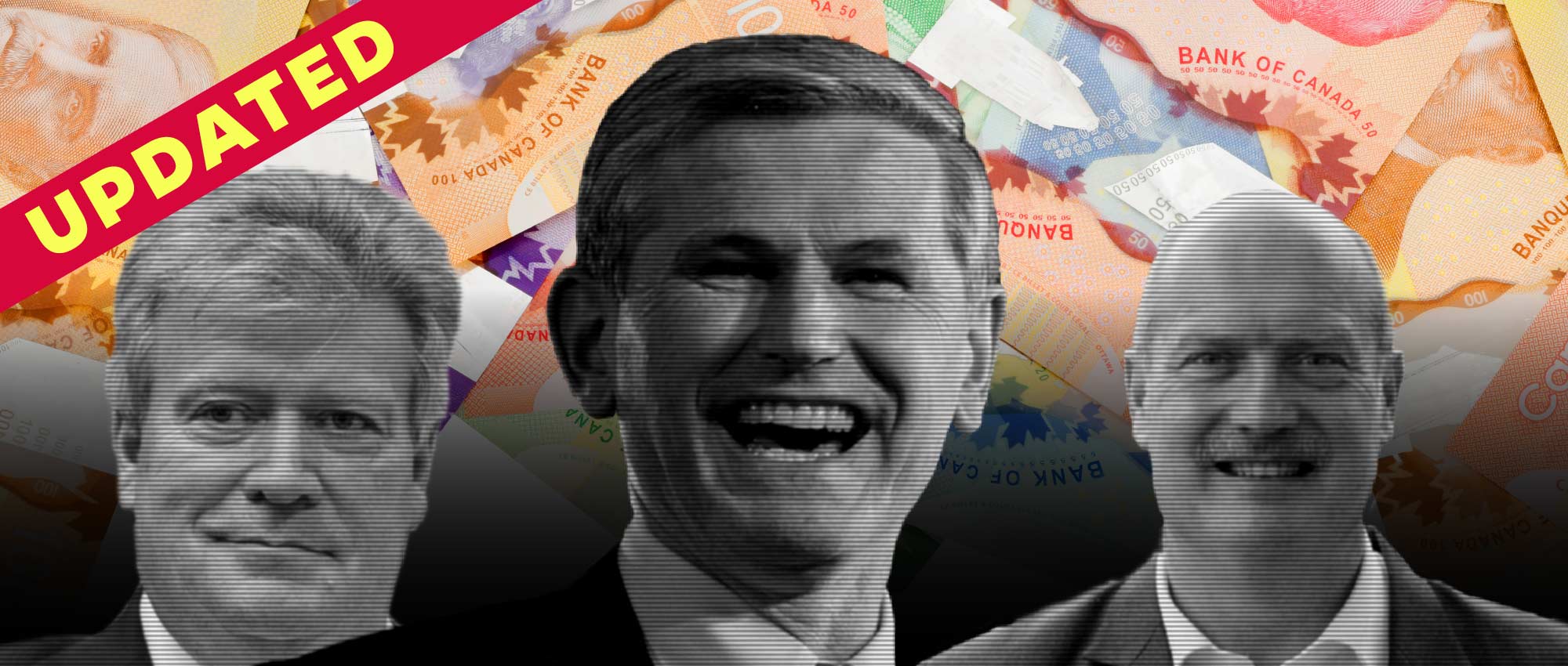 Canada is known to be the easiest place in the world for laundering illicit
money
... STILL! The Feds do NOTHING! The answer will probably shock you, they like all the money they are getting and look the other way.
It's the Funny'Money/Patty'Cake dance they are doing in *Chinada.
Some of that money is going into Government coffers and no one dares to...CALL IT OUT. Sam Cooper is the only Journalist in Canada that one can rely on to call out all this
nonsense and make some sense of it all...its a bloody nightmare with the deaths of thousands of Canadians through the Fentynal Black-Market from Chinese smugglers/"Big Circle Boys" [state sanctioned I might add] and it has been going on for decades. They are laughing at us Canadians
all the way to the bank, or in this case the BC casinos.
Am I the only one who is seeing red, outraged as hell over the ineptitude of our political leaders over this singular 'Chinese issue'!
Our docks and ports of call including Canada Post needs proper surveillance and the weeding out of corrupt individuals at all levels.
There needs to be a reset of the illicit Chinese drug smuggling trade, its killing us and destroying our economy.
Today's news: May 9,2019
BC gov't reports on money laundering problem
A "decade of dirty money". That's what an explosive new report is calling British Columbia's years under BC Liberal rule.
It all begins when the new BC Liberal government restructures how gaming is regulated.
An independent regulator raises the alarm on money laundering — and is swiftly eliminated.
"I know what he said, and I don't agree with him."
Confidential reports link money laundering with terror finance, drug trade.
Meanwhile, big donations continue rolling in.
The German Report is released, and denials begin.
"Fault lies at the feet of the BC Liberals while they were in government...They all knew what was going on in those casinos and racetracks. Primarily casinos, in particular, the big ones. It was wild west in those large casinos where organized criminal activity was running amok. It was no secret to government. At all." - Fred Pinnock
Investigations continue, and the BC Liberals keep avoiding questions
"Fentanyl killed so many Canadians last year that it caused the average life expectancy in B.C. to drop for the first time in decades. But for crime kingpins, it has become a source of such astonishing wealth that it has disrupted the Vancouver-area real estate market." - 'Fentanyl: Making a Killing'
Did we say millions? We meant billions.
"The numbers would have exceeded $1 billion for sure in suspicious currency transactions. It was a staggering amount of money." - Joe Schalk, former senior director of investigations with the Gaming Policy Enforcement Branch
NEW >> A new story — and more questions for Mike de Jong
"Since late 2010, the regulator — GPEB — had warned the Lottery Corp. (BCLC) to limit massive cash transactions involving Chinese VIPs at private baccarat tables, documents show. But instead, Lottery Corp. managers did the opposite. They repeatedly raised baccarat limits, from $5,000 per hand to $100,000. And they refused to implement the regulator's suggested "remedy" of capping VIP buy-ins with $20 bills — the denomination associated most with drug trafficking — to under $10,000." - Sam Cooper, Global TV
There's still so much we don't know — and what British Columbians deserve to know.