President Xi Jinping led the pack in fifth place, but slipped two places from the previous year, leapfrogged by German chancellor Angela Merkel and Pope Francis. Premier Li Keqiang rose one place to 12th.
Chinese political and internet heavyweights highly ranked on Forbes power list
While tycoon Li Ka-shing and WHO's Margaret Chan slip, they're still the most influential Hongkongers
PUBLISHED : Thursday, 05 November, 2016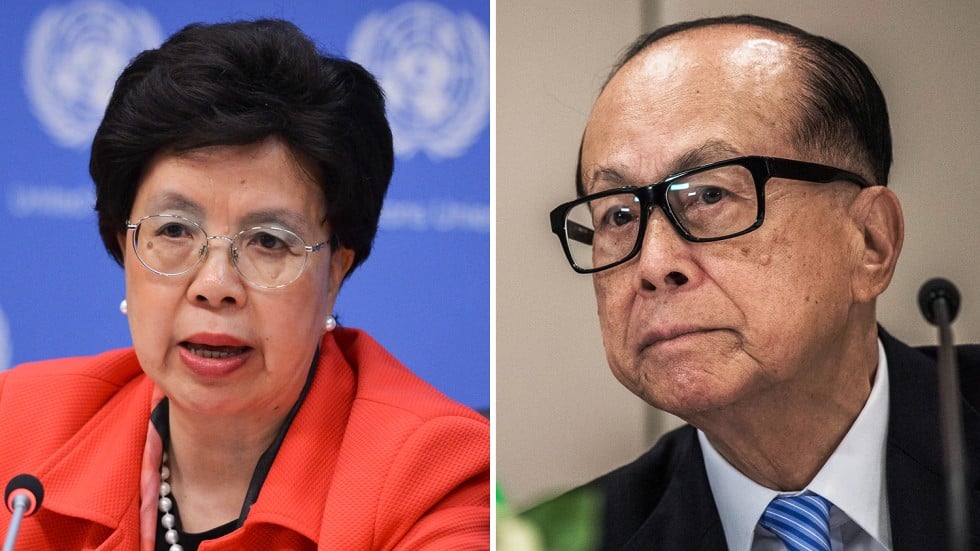 Barack Obama became the first sitting US president to slide out of the top two power rankings, not just by Vladimir Putin but also Merkel.
The magazine published its seventh annual rankings just weeks after Putin opened a new front in the Syria war by conducting air strikes, then Putin hosted Syrian President Bashar al-Assad in Moscow.
Meanwhile, Hong Kong billionaire Li Ka-shing and global public health chief Margaret Chan Fung fu-chun retained their positions as the most influential Hongkongers.
Neither could better last year's recognition with tycoon Li falling three places to 31st and the World Health Organisation's director-general Chan at 73rd, down six.
Chan, who was director of health in Hong Kong at the height of the severe acute respiratory syndrome (Sars) outbreak in 2003, presided over the WHO's fumbled response to the deadly Ebola outbreak. Her leadership skills came under renewed criticism following a damning report into the organisation's handling of the crisis.
Overall, China expanded its presence in the rankings, taking seven spots.
Alibaba's Jack Ma climbed eight spots to 22nd, within touching distance of Facebook's Mark Zuckerberg, who was in 19th place.
Property and entertainment tycoon Wang Jianlin was the latest newcomer, in 68th place. The Dalian Wanda chairman, who topped the Forbes China rich list this year, gained prominence for securing a string of deals including snapping up a share of Spanish soccer team Atletico Madrid and the US organiser of the Ironman Triathalons.
Tencent's Pony Ma Huateng and Baidu's Robin Li rounded out China's technology tycoons on the list at 48th and 56th respectively.
Sovereign wealth fund chief Ding Xuedong, chairman of China Investment Corporation, came in at 42nd.