New Zealand bans Chinese

and others from buying homes as housing crisis escalates
Housing Minister Phil Twyford says first time buyers and families are currently being 'forced out of the housing market'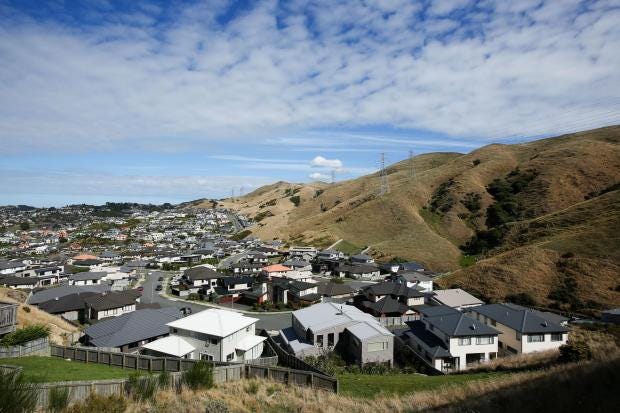 In a move that could become a test-case for other nations suffering housing shortages, the country will only allow those who hold a residential visa to buy existing homes.
It means Asian developers and individuals will have to build new homes if they want to purchase residential property.
The ban will come into effect early next year, the country's

Housing Minister Phil Twyford and Land Information Minister Eugenie Sage said.
"Purchases of homes by Chinese offshore speculators push first home buyers and families out of the housing market," said Mr Twyford.
The legislation is designed to tackle rising property prices in New Zealand, which have fuelled a housing crisis and pushed homelessness rates to the highest in the developed world.
The issue dominated October's elections, which saw Labour prime minister Jacinda Ardern ending nine years of government by the conservative National Party.
"It will mean, for practical purposes, that these foreign buyers will not be able to buy residential property unless they are either increasing the number of residences and then selling them or converting the land to another use. They will need to be able to show that this will have wider benefits to the country," said Ms Sage.
Property prices have increased 57 per cent over the last decade, as the country has become an attractive destination for the mostly super-rich Chinese investors.
Around 40,000 people in New Zealand, or one per cent of the population, are living on the streets or in emergency accommodation, according to a Yale University study published in July.
There will be exceptions to the new rules for those who can prove that their purchase will increase housing supply, for example by increasing the number of residences within a property in order to sell it on afterwards.
There is also an exception for those who can convince the Overseas Investment Office that they intend to live in New Zealand long-term. If they leave the country later, they will have to sell their property.
Australian citizens will be exempt from the new rules.
Discussion of the plans has contributed to a spike in property sales, which jumped 17.8 per cent in November as Chinese speculators looked to buy before the new regime came into effect.