Thought police

create climate of fear in China's tense Xinjiang region
Chen Quanguo's campaign has seen mass disappearances, detention camps, unprecedented levels of police and cutting-edge digital surveillance systems that track where Uygurs go, what they read, who they talk to and what they say
PUBLISHED : Sunday, 17 December, 2017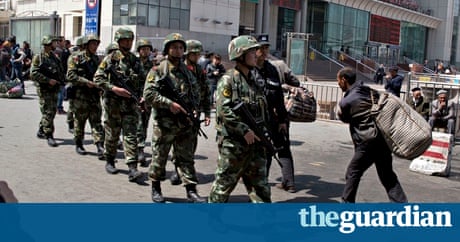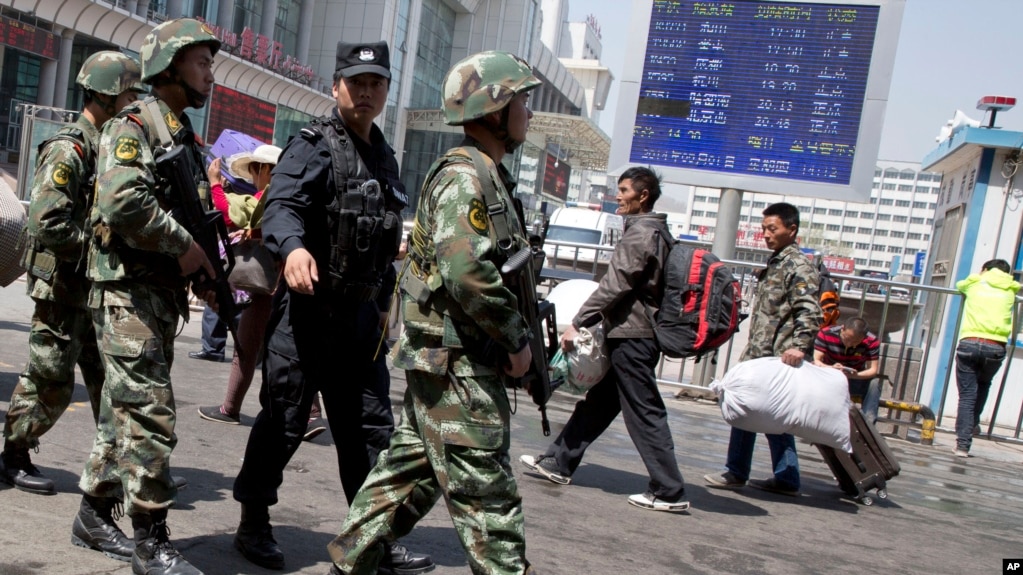 Nobody knows what happened to the Uygur student after he returned to China from Egypt and was taken away by police.
Not his mother, who lives in a two-storey house at the far end of a country road, alone behind walls bleached by the desert sun. She opened the door one afternoon for an unexpected visit by Associated Press reporters, who showed her a picture of a handsome young man posing in a park, one arm in the wind.
"Yes, that's him," she said as tears began streaming down her face. "This is the first time I've heard anything of him in seven months. What happened?
At the neighbourhood police office, a woman who gave her surname as Tao confirmed that every community committee in Urumqi, not just Hebei Road West, needed to conduct similar assessments. She said there were no statistics on how many residents had been deemed "not trusted" nor were there official procedures to deal with them.
"What is happening is every single Uygur is being considered a suspect of not just terrorism but also political disloyalty," said Maya Wang, a researcher at Human Rights Watch who is studying how Chinese police are using technology to track political dissidents as well as Uygurs.
This month, Xinjiang announced it would require every government employee in the region to move into a Uygur home for a week to teach families about ideology and avoiding extremism.
What pains most, Uygurs abroad say, is the self-imposed barrier of silence that separates them from loved ones – making efforts to say happy birthday or find out whether a relative is detained risky.
When Salih Hudayar, an American Uygur graduate student, last called his 70-something grandfather this summer, he spoke in cryptic but reassuring tones.
"Our phones will not work any more," his grandfather said. "So, don't try calling and don't worry about us. We'll be fine as long as you're all fine."
He later heard from a cousin in Kyrgyzstan that his grandfather had been sent to re-education.
A Uygur student who moved to Washington following the crackdown this summer said that after his move, his wife, a government worker still in Urumqi, messaged to say the police would show up at her home in 20 minutes. She had to say goodbye: after that she would delete him permanently from her contacts list.
A month later he received calls on WhatsApp from a man who introduced himself as Ekber, a Uygur official from the international cooperation office of the Xinjiang regional Public Security Bureau, who wanted him to work for them in the US – and warned him against saying no.
"If you're not working for us then you're working for someone else. That's not a road you want to take," he snapped.
A week after that, he couldn't help himself placing one last call home. His daughter picked up.
"Mum is sick but she doesn't want me to speak to you. Goodbye," she said.
Unanswered questions
For the past year, Chen's war has meant mass detentions, splintered families, lives consumed by uncertainty. It has meant that a mother sometimes can't get an answer a simple question about her son – is he dead or alive?
A short drive from Korla, beyond peach plantations that stretch for miles, the al-Azhar student's mother still lives in the big house that he loved. When the AP arrived unannounced, she said she had not received any court notices or reasons about why her son and his father were suddenly taken months earlier. She declined an interview.
"I want to talk, I want to know," she said through a translator. "But I'm too afraid."
AP reporters were later detained by police, interrogated for 11 hours, and accused of "illegal reporting" in the area without seeking prior permission from the Korla government.
"The subjects you're writing about do not promote positive energy," a local propaganda official explained.
Five villagers said they knew authorities had taken away the young student; one said he was definitely alive, the others weren't sure.
When asked, local police denied he existed at all.