DND may abandon $1B move

to former Nortel site because of Chinese surveillance bugs
Monday, September 30, 2013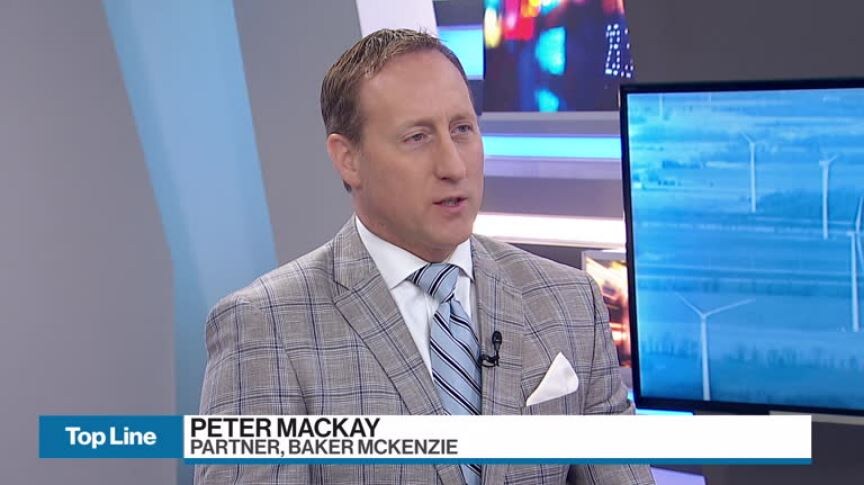 The Department of National Defence may not move into its new headquarters at a former Nortel Networks complex because the building is riddled with Chinese eavesdropping devices.
DND told CTV News it may abandon the move, and sources said it's unlikely any other department would take over the former Nortel site because of the security risks.
Former Nortel employees have said the company was the target of Chinese espionage for nearly a decade.
Keith Murphy, CEO of the information security company Defence Intelligence, said it's not a suitable home for DND.
"It seems an odd choice to choose to move an organization of that nature into a site that you know was compromised and a victim of Chinese espionage," he told CTV News.
DND won't discuss the security risk at the former Nortel campus, but said it takes the threat seriously.
The Conservative government has already set aside approximately $1 billion for its plan to move DND to the new headquarters.
Documents obtained by the Ottawa Citizen show that then-Defence Minister Peter MacKay was warned about the security threat by China last year.
MacKay was informed in a briefing note that the costs to relocate could be substantially more than the $1 billion earmarked by Ottawa.
"This not only raises the level of difficulty of verifying appropriate security safeguards in the future, it will probably dramatically increase security costs and cause delays to reach full operational capability," MacKay was told last year.
The briefing note was obtained by the Ottawa Citizen through an Access to Information request.
............................................................................................................................

China's Record on Cyberhacking a Key Concern for Canada, Says Former Defence Minister Peter MacKay
As Ottawa pursues closer relations with Beijing, MacKay warns about security, economy
December 11, 2017
When it comes to Canada's relationship with Beijing, national security should be of the utmost concern, warns former defence minister Peter MacKay.
"I'm not comfortable in many ways in having the Chinese more and more integrated into our technology system," said MacKay, who served as minister of justice, minister of defence, and minister of foreign affairs during Stephen Harper's Conservative government.
"In particular, the way in which we have ample evidence of their activities around cyberhacking—including critical infrastructures, government banks, government departments—we have to be very frank and upfront about protecting our interests," he said.
"It's not to say we can't do business with them, but we expect them to play by the rules, and play fairly."
MacKay's words of warning come just after Prime Minister Justin Trudeau concluded a five-day trade mission to China in what has become an annual trip to ramp up bilateral ties between the two countries.
According to a recent report by Public Safety Canada, there were more than 2,500 foreign state-sponsored cyberattacks between 2013 and 2015 against the Canadian government's computer networks. The report doesn't name any specific countries; however, China is among the most active countries launching cyberattacks around the world, including the well-publicized Chinese state-sponsored cyberattack on Canada's National Research Council computer systems in 2014.
FREE TRADE
MacKay warns of a "recklessness" in pursuit of free trade with China, particularly given that the regime doesn't play by the same rules as Canada.
"[And] particularly given what's at stake in losing control over things like our natural resources, the major economic drivers of our country," he said.
MacKay said there are many concerns in pursuing a free trade deal between a democratic country like Canada and a communist state like China.
"[China] is not a democratic country, it's not a country that necessarily shares our values, certainly not a country that has any semblance of human rights, of rule of law, or free market economy," he said.
"They don't want to concern themselves with labour standards, or sharing the profits—there is a completely different view of the economy in a communist country than there is in a democratic one like Canada, and so you have to proceed with a great deal of caution."
At the same time, he said, such a deal could jeopardize Canada's efforts in NAFTA renegotiations with the United States.
"We can't take our eyes off the ball as far as ensuring that NAFTA is going to survive and stay intact," he said.
MacKay's former cabinet colleagues in the previous Conservative government, James Moore and Rona Ambrose, who are both on Trudeau's NAFTA advisory panel, have expressed similar concerns.
TAKEOVERS
China's ambassador to Canada, Lu Shaye, has made it clear that Beijing doesn't want human rights to be part of trade talks with Canada. Additionally, he has said that Chinese state-owned enterprises (SOEs) should have unfettered access to the Canadian economy, stating that China would regard as protectionism any attempt to block its SOEs from taking over Canadian firms on national security grounds.
Earlier this year when the federal government approved a China-based company's takeover of Vancouver-based satellite communications firm Norsat International Inc. without requiring a comprehensive security review, it drew heavy criticism from intelligence and security circles. This included the U.S.-China Economic and Security Review Commission, a congressional commission. Norsat makes radio transceivers and systems used by the American military and Canada's other NATO partners.
Before that, government approval of a Hong Kong company's takeover of Montreal-based ITF Technologies, a laser technology company, drew similar criticism, especially because the previous Conservative government had blocked the sale citing security concerns.
"I find that very troubling," MacKay said.
"The backdrop to all of this is that the Chinese are serial cyberhackers within the Canadian economy, and so turning over control of an important tech company—I find worrisome when there wasn't an in-depth security check done, when they didn't go through this rigorous analysis that is in place for a reason and that is to protect Canada's interest," he noted.
"The Politburo [of the Chinese Communist Party] doesn't have the same interest in protecting Canadian values and Canadian prosperity that the Canadian government does."
MacKay said he is also concerned about the proposed takeover of Canadian construction giant Aecon by China's state-owned CCC International Holding Ltd.
Late last week, following Trudeau's trip to China, Aecon announced that the proposed sale has obtained regulatory approval under the Canadian Competition Act. However, it still needs to undergo a review under the Investment Canada Act, invoked when large foreign investments in Canada are involved.
MacKay said if the Chinese SOE takes over a major Canadian construction company, the Chinese government could effectively be taking on huge construction projects that are taxpayer-funded, especially now that the government is launching a substantial infrastructure upgrade program.
"They would be bidding on potential contracts for this massive infrastructure build that has been proposed by the government. Does that mean that Canadian companies now will be losing contracts to a large Chinese state-owned construction company?"
Furthermore, a Chinese SOE is more likely to use steel and other material that are imported from other Chinese SOEs into Canada. This would be a real threat to Canada's steel industry, as China is notorious for dumping steel in Canada, by selling the product at a lower-than-normal price to drive out local competition.
In a controversial decision, the previous Conservative government approved the sale of oil and gas giant Nexen to the Chinese state-owned CNOOC back in 2012.
MacKay said the Conservative caucus was "always very uneasy" about the sale, adding that there was more competition in that sector, which made it a little different from the Aecon case.
"I can tell you it did go through a very rigorous analysis, but it wasn't without controversy or dissent within our own government," he says.
In announcing the approval of the Nexen takeover as well as the takeover of Progress Energy by Malaysia's Petronas in 2012, then-prime minister Harper said that going forward, any similar takeovers would only be allowed under "exceptional circumstances."
"When we say that Canada is open for business, we do not mean that Canada is for sale to foreign governments," Harper said.
RULE OF LAW, HUMAN RIGHTS
MacKay cites concerns about respect for the rule of law and human rights as an important aspect when considering deals with China.
"The rule of law is very important in not only contractual disputes, but also very important when it comes to giving a person a full answer in defence," he said.
"I'm very leery of the way China treats not only its own citizens, but those who are visiting their country."
There are currently several Canadians detained in China. They include Vancouver resident Sun Qian, the founder of a billion-dollar company who was detained for her faith in Falun Dafa, a spiritual meditation practice persecuted by the Chinese regime; Huseyin Celil, an Uyghur dissident; and British Columbia winery owner John Chang, who was arrested along with his wife, Allison Lu, over a customs dispute issue. Lu was later released but remains unable to leave China.
"You have to also have honesty in the relationship. You have to be able to talk about sensitive issues like human rights, being able to settle these consular cases," MacKay said.
Canada should be very cautious in its relationship with Beijing, MacKay added.
"Move at the pace that ensures that Canadian rights and Canadians' interests are going to be protected."