Chinese-only signage on platform of Richmond's SkyTrain station
The city claims it's making progress on encouraging businesses to include English on signage in Richmond, however its message doesn't appear to have gotten through to at least one large telecommunications company.
CTExcel, (China Telecom) has taken out a large ad at the Aberdeen SkyTrain station platform promoting its new phone service.
Despite city policies (non-enforceable) that encourage English on 50 per cent of all types of signage, the ad is only in Chinese, irking residents who have long argued that Chinese-only signage, "sows discord" in the community.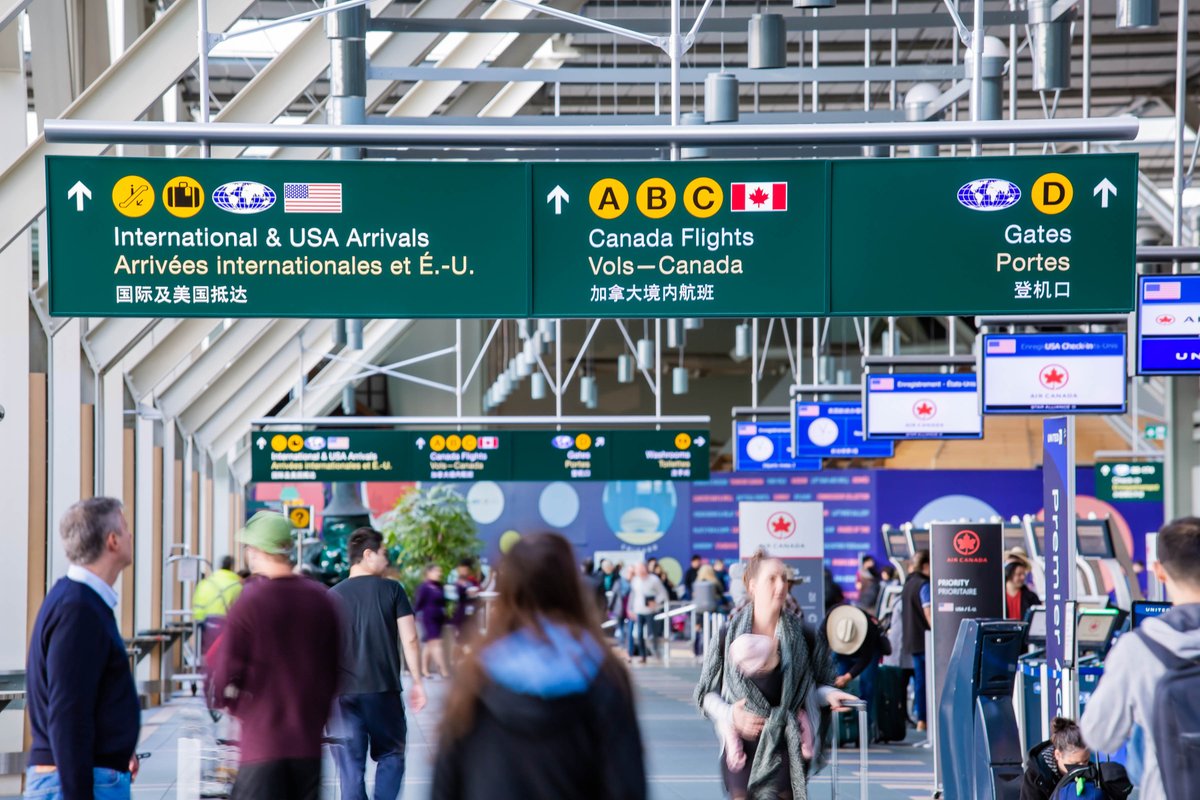 YVR Airport Vancouver BC Canada....? Why
But while it goes against policy, there is little the city can do, according to City of Richmond spokesperson, Kim Decker.
"The City of Richmond does not regulate, and has no control over, the signs in Canada Line stations or on Translink buses," said Decker.
Meanwhile, a media statement from Translink states that "Translink has no authority to deny advertising on the basis of language.
"If people want to advertise, as long as it meets our own advertising guidelines, we accept it. TransLink does not regulate language on advertising to avoid limiting freedom of expression in violation of the Canadian Charter of Rights and Freedoms. Ads without English on the system are rare and there haven't been a large number of complaints about them," the statement continued.
The city has been actively educating businesses on the updated sign bylaw since 2016, which includes a variety of updates to address wording related to clutter, according to Decker.
"Part of this ongoing education is to encourage businesses who advertise in another language, to also advertise in English, to broaden their customer base and help the community understand what their business is.
"The city has multi-lingual bylaw officers who visit businesses and ensure they know the sign bylaw provisions," said Decker.
And, over the past few years, most business owners have seen the benefits of including English on their ads, she added.
"Anecdotal reports indicate an increase in English speaking customers to those businesses," noted Decker.