Terrifying moment a road collapses in southwest China caught on camera (VIDEO)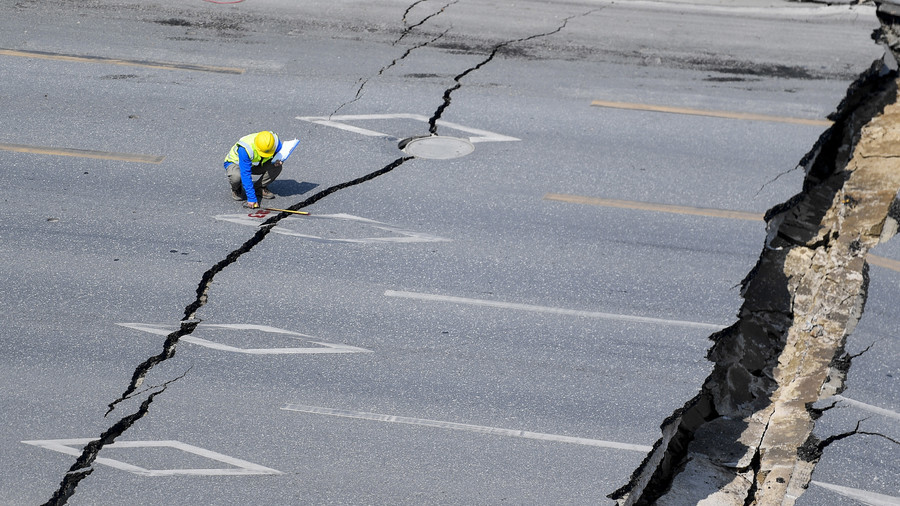 Surveillance video has captured the shocking moment a road collapsed in southwest China, causing its retaining walls to tumble to the ground in dramatic fashion.
The terrifying incident happened in the early hours of Sunday morning in the city of Guang'an in the Sichuan Province.
Footage shows a 50-meter (55-yard) stretch of the road suddenly cave in, followed by the collapse of trees and surrounding debris. In a later clip the wide scale of the destruction can be seen.
The road collapsed near the entrance to the underground parking lot of an apartment complex, the Chengdu Economic Daily reported. Eyewitnesses recalled observing the cracks appearing in the road and the horror of watching them expand as pedestrians approached the section.
Miraculously no casualties have been reported. Residents from more than 50 nearby apartments have been evacuated. Authorities are investigating the cause of the incident. Local media outlets have suggested that heavy rainfall may be a factor in the collapse.