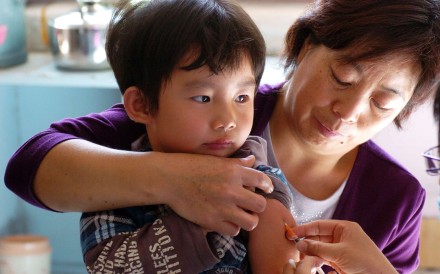 Hundreds of thousands of children in China may have been given fabricated vaccines produced by China's second-largest pharmaceutical company.
Health regulators found that the drug maker violated safety standards.
It is the second scandal to hit the company in the past week.
Al Jazeera's Adrian Brown reports from Beijing
.