China'Watch'Canada
Keeping an eye on Communist, Totalitarian China, and its influence both globally, and we as Canadians. I have come to the opinion that we are rarely privy to truth regarding the real goal, the agenda of Red China, and it's implications for Canada [and North America as a whole]. No more can we rely on our media as more and more information on China is actively being swept under the carpet - not for consumption.
Wednesday, August 21, 2019
Satellite...to catch hackers?
China warns Canada

to 'stop its wrongdoing' over Meng Wanzhou arrest, Hong Kong comments
On Tuesday, China's Foreign Ministry spokesman Geng Shuang said the Canadian government "has made irresponsible remarks" and "grossly interfered in China's internal affairs."
"Attempts to create chaos and undermine Hong Kong's prosperity and stability will never win the support of the people and are doomed to fail," Shuan said during a press conference. The comments were translated by Sina, a Chinese media company.
The official also commented on the ongoing diplomatic dispute between Ottawa and Beijing following the arrest of Huawei's chief financial officer at the Vancouver International Airport on a U.S. extradition warrant involving several allegations of conspiracy, fraud and obstruction.
"China-Canada relations have encountered serious difficulties due to Canada's arrest of Meng Wanzhou without cause," he said. "We demand the Canadian side to deeply reflect upon its mistakes, put itself in a right position, stop its wrongdoing before it's too late and exercise prudence in words and deeds on Hong Kong-related issues."
Hong Kong police clash with masked protesters at Yuen Long station
Global News tried to contact Freeland's office for comment on the recent warnings but no one has responded.
Protests in Hong Kong have reached their 11th week as hundreds of thousands of anti-government demonstrators continue to take to the streets, initially over a controversial extradition bill and now as a call for broader political freedoms.
"It is crucial that restraint be exercised, violence rejected and urgent steps taken to de-escalate the situation," the statement said. "Engagement in a process of broad-based and inclusive dialogue, involving all key stakeholders, is essential."
The allegations were contained in hundreds of pages of documents filed in B.C. Supreme Court on Tuesday.
They alleged that the U.S. has abused the extradition process after "attempting to use these extradition proceedings for economic and political gain, as evidenced by the statements of the president of the United States."
Canada has faced retaliatory pressure from China following Meng's arrest, including the detention of two Canadians currently in prison in China and the sentencing of two others to death in China over drug-trafficking convictions.
Canadian farmers have also been hurt by China's decision to stop buying certain agricultural exports in the wake of Meng's detention.
Should Canada ban Huawei from its 5G networks?
*Speedily growing in number, citizens are showing their concern over Communists'/Huawei
Chinese tech giant Huawei has dominated headlines this year. The company is a world leader in 5G technology the company and has a close connection to the Chinese government, which makes many Western leaders nervous. Is it too risky for Huawei to help build Canada's 5G network? Brian Lee Crowley of the Macdonald Laurier Institute argues yes,
while Stockwell Day, the former Leader of the Opposition,
Telus board member
and
member of the Canada China Business Council
argues no.
[what!]
5G is the 5th generation of wireless technologies that have resulted in the evolution of mobile devices from unwieldy radio-telephones to sophisticated tiny smartphones and tablets. Once fully in place 5G, however, will be a significant leap in speed and capacity, eventually enabling the long-foretold internet of Things, [however some argue it has a dark side not being discussed in the media and indeed dangerous to ones health].
Driverless cars will be possible because they need to communicate wirelessly with each other in real time to avoid accidents. Trucks and other heavy equipment and possibly even massive infrastructure, like electricity distribution and their operators, can be miles apart. We will all send evermore sensitive and confidential data across the 5G network.
Safety, privacy and prosperity will depend on the security and reliability of 5G, who supplies the network equipment is a real national security concern. [Communist China's Huawei ?] Malign actors with clandestine access to the system can pose both passive and active dangers. Passive actions include things like data theft; active ones include interfering with the networks and devices reliant on 5G for their operation.
Huawei, is among a number of suppliers globally (including Qualcomm, Samsung, Ericsson and Nokia) that are able to provide the "backbone" equipment for 5G networks. Here is where the passive and active dangers reside.
A supplier could, for example, use the system's inherent complexities to obscure features causing data passing through the system to be copied and sent on to a distant location for analysis, compromising commercial or military secrets. Hidden "back doors" might allow those with the key to seize control of networks and devices, like stock markets, heavy equipment or electricity grids.
Precisely because of 5G's complexity, no one can certify backbone equipment "safe," especially since changes might be introduced later by repairs and software upgrades, or gradually through those back doors. That makes the trustworthiness of suppliers paramount.
By now Canadians are painfully aware that China is a rising power and, under the Communist Party (CCP), is a strategic enemy of the West's and its values of democracy, human rights and the rule of law. Where 5G is concerned, everything hangs on whether we should regard Huawei as a Trojan horse for the interests of a CCP regime seeking geostrategic advantage.
Tuesday, August 20, 2019
Chinese restaurant admits to serving its customers PET FOOD not safe for humans - saying the meals containing chicken feet are popular delicacies
New Zealand restaurant admits to serving customers food meant for animals

The Hong Kong Restaurant in New Zealand used chicken feet in specific dish

The chicken feet were labelled as pet food and 'not for human consumption'

Owner said it wasn't listed on the menu and was for Chinese customers
A restaurant owner has admitted to serving customers meals containing pet food.
The Hong Kong Restaurant in Invercargill, New Zealand, was found to be using chicken feet meant for pets and labelled not safe for human consumption in one of its Chinese dishes, the Otago Daily Times reported.
The owner of the restaurant Lisa Wang told the publication the dish was only sold to Chinese people who requested it but other than that it was for their own personal consumption.
The Hong Kong Restaurant in Invercargill, New Zealand, (pictured) was found to be using chicken feet meant for pets and labelled not safe for human consumption in one of its Chinese dishes
'In Invercargill there aren't too many Chinese shops, and they really want to have this and tell us to get them if we can,' she said.
'It is one of our cultural foods, if it wasn't edible for human consumption we wouldn't be selling it.'
Senior environmental health officer Ann Thompson visited the restaurant on Thursday after being tipped off to the pet food by a concerned customer over social media.
'We reminded the operator that, as per their food control plan, the only food that should be stored and prepared on site is food which is for sale to customers,' she said.
She also informed the publication that the restaurant's last inspection garnered a rating of 'acceptable' in December 2018 and that nothing else of concern was found on Thursday.
The dish is known as tuo gu ji zhua which requires the bones from chicken feet to be removed to the skin and flesh can be eaten.
The dish is known as tuo gu ji zhua which requires the bones from chicken feet to be removed to the skin and flesh can be eaten
Mrs Wang also spoke with Stuff and said she would no longer be serving the dish in her restaurant and instead would enjoy it privately in her own home.
She reiterated to the publication the chicken feet dish was very popular in China and it was only served to Chinese people at her New Zealand restaurant.
Under City Council's Food Safety Plan the only food which can be stored and served at a restaurant premises had to be for customer consumption only.
Mrs Lang said the chicken feet were not offered to customers unless specifically asked for and was mostly used for her own personal consumption.
Chicken feet are used in a number of Chinese dishes including braised dim sum chicken feet, steamed chicken feet hot and spicy chicken feet and tuo gu ji zhua.
Daily Mail Australia contacted the restaurant for further comment.
Chicken feet are used in a number of Chinese dishes including braised dim sum chicken feet, steamed chicken feet hot and spicy chicken feet and tuo gu ji zhua
Sunday, August 18, 2019
Google search likely stok








Google search likely stoked fear

China hacked Hillary Clinton's private email server
A multi-pronged government review of whether China successfully hacked former Secretary of State Hillary Clinton's private email server failed to turn up evidence of a successful breach.
Senate investigators, the FBI, the intelligence community inspector general, and the Justice Department inspector general were unable to confirm whether an intrusion into the server occurred, according to two top Republican senators who released a memo on their investigation Wednesday.
The memo from Sens. Chuck Grassley of Iowa and Ron Johnson of Wisconsin shows concerns about a Chinese state-owned company hacking Clinton's server were likely due to an over-reliance on a simple Google search.
00:32
00:51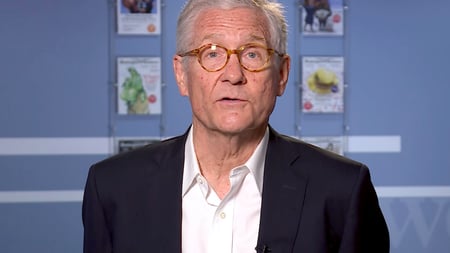 Senior Columnist Fred Barnes on the expanded Washington Examiner magazine
The Senate inquiry began after an anonymously sourced article from the Daily Caller News Foundation in April 2018 said that a Chinese company succeeded in hacking the server. The report said a firm, located in the Washington, D.C., area, had access to Clinton's emails in real time, courtesy of a code embedded in the New York-based server which then made copies of the emails, some of which contained classified information.
The newly released memo shows that these concerns were likely because of mistaken cyber identity, although Grassley and Johnson stressed that "neither the committees nor the FBI were able to confirm whether an intrusion into the server occurred."
Paul Combetta, a tech aide who administered the server, told the FBI he created a "dummy" email account to transfer archived emails into a mailbox entitled "HRC archive" on another server. The existence of that "dummy" email account was revealed in the DOJ inspector general's report on the Clinton email investigation, dubbed "Midyear Exam" and released in June 2018. Cambetta, who also used software designed to prevent forensic recovery while deleting Clinton's emails, "refused to speak" with the DOJ inspector general or Congress.
Frank Rucker, a former analyst for the intelligence community's inspector general, observed in late 2015 or early 2016 what he called an "anomaly" during his work-related review of emails from Clinton's private email server. Rucker, who was separately interviewed by both the DOJ and intelligence community watchdogs, told them he believed the routing information of all but four of the 30,490 copies of Clinton's emails he looked at included a suspicious embedded email address. That email address ended up being the "dummy" email address already noted by the DOJ's inspector general.
Rucker brought this to the attention of then-inspector general of the intelligence community, Charles McCullough, and they conducted a Google search of the email address, which produced results for "Shandong Carter Heavy Industry Machinery" located in the Shandong Province of China. This company name was similar but not identical to the dummy email address.
A letter from the two inspectors general stated that, because of this finding, Rucker believed Clinton's server "may have been hacked by a Chinese company or the Chinese government," although he "had no further information connecting the dummy email address with any Chinese entity."
This information was passed by Rucker to the FBI team handling the Clinton investigation in early 2016.
Rucker was accompanied by Jeanette McMillian, the former general counsel for the intelligence community's inspector general's office, during his February 2016 meeting with the FBI. Peter Strzok, a former deputy assistant director of the Counterintelligence Division who was fired from the FBI in 2018, was in attendance.
Ultimately, the two inspectors general said DOJ's watchdog "did not identify any information obtained by the FBI during the Midyear investigation reflecting that Combetta's dummy email account was associated with a Chinese company or the Chinese government."
Senate investigators wrote that "some members of the FBI investigative team seemed indifferent to evidence of a possible intrusion by a foreign adversary into Secretary Clinton's non-government server." Grassley and Johnson wrote the investigation confirmed that some State Department officials attempted to use "lower-level" exemptions under the Freedom of Information Act "to prevent the release of emails that other experts deemed to be classified."
Grassley, who shifted from being chairman of the Judiciary Committee to chairman of the Finance Committee this year, has been at the forefront of leading congressional inquiries into Clinton's use of an unauthorized private email server during her tenure as secretary of state.
Stemming from another facet of his oversight efforts, the State Department wrote to Grassley to say a review of the mishandling of classified information found 23 "violations" and seven "infractions" by 15 individuals.
The State Department review began after the FBI investigated Clinton's use of an unauthorized server, hosted in the basement of her home in Chappaqua, New York, during her time as secretary of state from 2009 to 2013. Former FBI Director James Comey publicly recommended in 2016 that no charges be brought against Clinton, who was then a candidate for president, but admonished Clinton and her colleagues for being "extremely careless" in handling classified information.
One of the main controversies stemming from Clinton's emails was how a technician managing the server deleted 33,000 emails. The FBI was only able to recover about 5,000 of the emails, which were released in tranches up until earlier this year as part of a Judicial Watch lawsuit. Clinton has said she "never received nor sent any material that was marked classified," but the FBI found 110 emails did contain classified information.
Republicans have seized on the prospect of the Chinese hacking Clinton's server. For instance, Rep. Louie Gohmert accused FBI Director Christopher Wray during a May hearing of being involved in a pro-Clinton cover-up.
"It comes in and decides we are going to go after the attorney general who is trying to clean up the mess," Gohmert said. "Christopher Wray sure hasn't. Instead of asking from the Intel community, 'Let us see the 100% certain proof you have that Hillary Clinton's personal server was hacked by China,' no, he covers it up and we still haven't seen it. They haven't asked to see it."