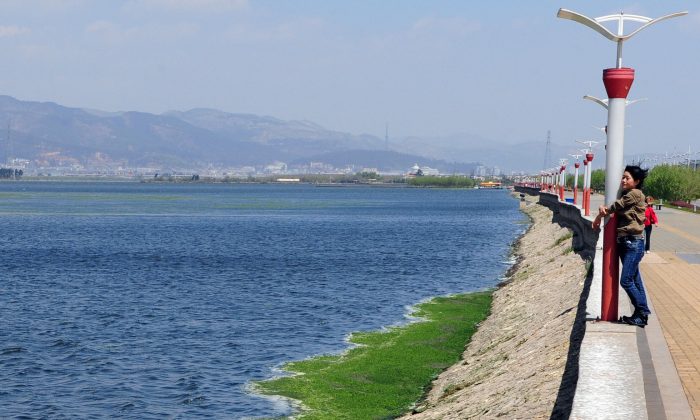 Scenic Lake in China

Turned Into Personal Car Wash,

Driver Fined
While most people would stop at a scenic spot to enjoy the beautiful environment, or maybe snap a picture, one man had a different idea.
A driver parked his car just inside the water's edge of a scenic lake to give his car a wash, according to Pear Videos, a major Chinese trending-video news outlet. Images of him and his friend were caught on camera, carrying a cloth and tossing water onto the car from Lake Erhai in Yunnan Province, China on April 19.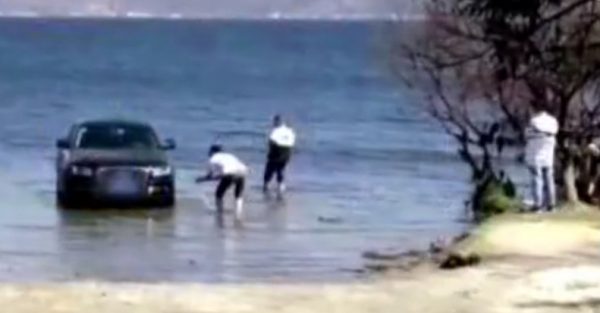 The driver, surnamed Cui, was fined 2,000 yuan ($300) for driving his car into the water.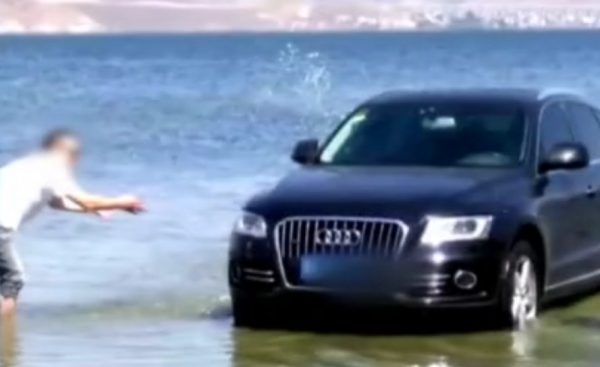 "Mr. Cui invited his friend to Dali for a trip," the environmental protection agency's propaganda chief told Pear Videos. The chief said that the weather in Dali City is relatively hot, so Cui drove his car down to the water's edge.
"He said it was to cool off his car, but when he saw how clean the water was, he took out a cloth and started to wash his car without even thinking about it."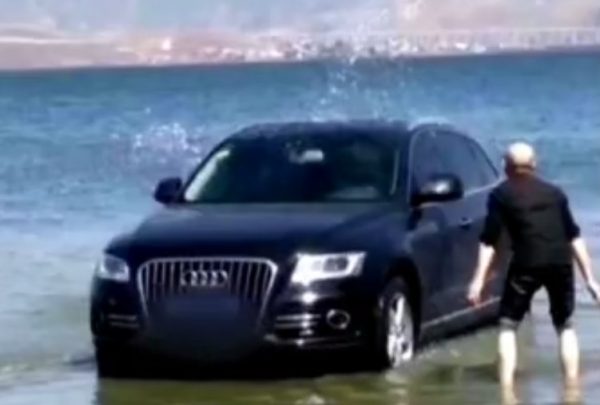 Pear Videos reported that other people have been washing their cars in the lake since February, and this is the third time it's happened.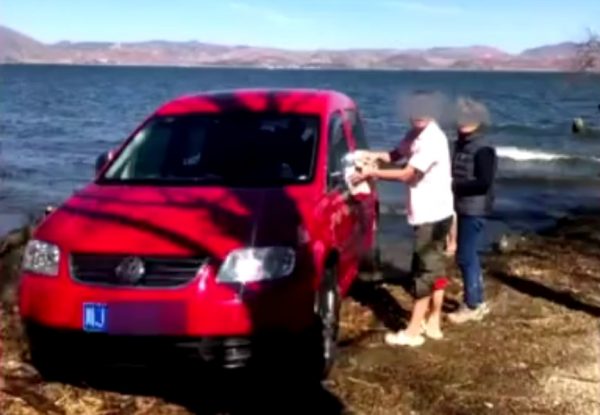 On Feb. 7, a family from neighboring province Sichuan decided to not only wash their car by the side of the lake, but also wash their clothes.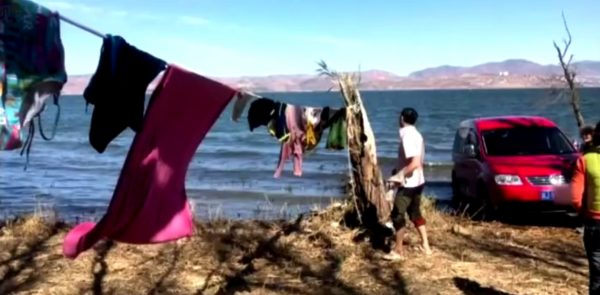 Another family decided to park their car in the water and wash it on Feb. 24.