Ambassador Luo Zhaohui Attends Lunar New Year Celebration on Parliament Hill...Why?
(From Chinese Embassy in Canada)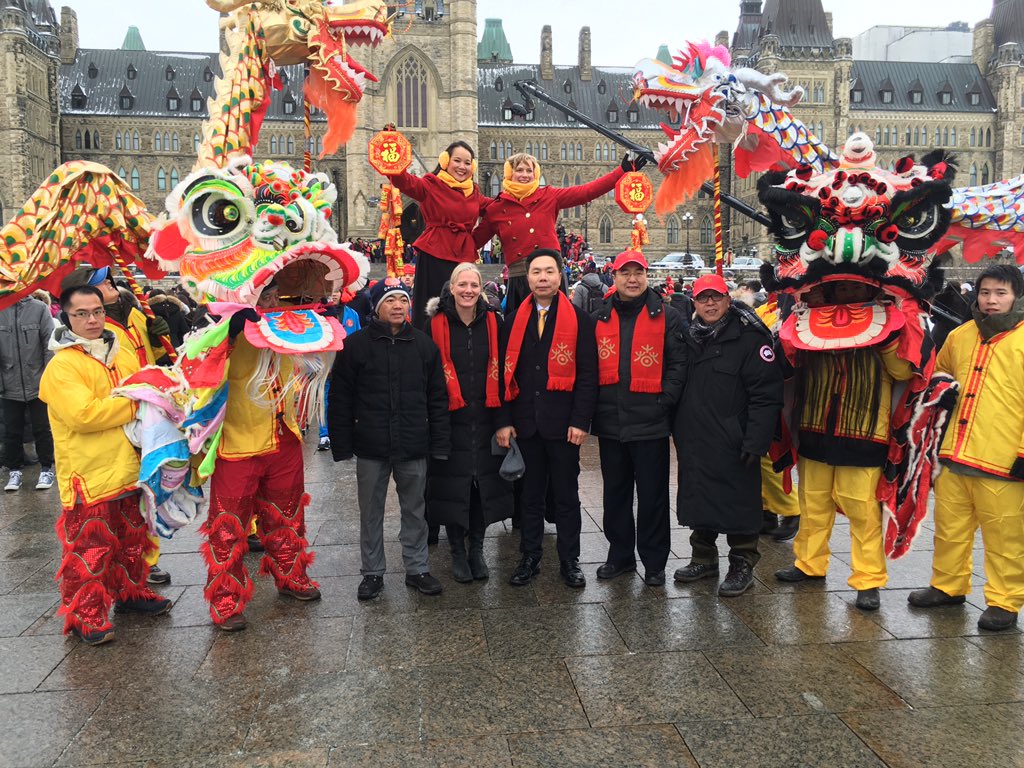 The Lunar New Year celebration on Parliament Hill was held at the Sir John A. MacDonald Building on the evening of 2 February 2016.
Ambassador Luo Zhaohui and his wife, Dr. Jiang Yili, principal diplomats of the Chinese Embassy in Canada, Speaker of the House of Commons Geoff Regan, Minister of Immigration, Refugees and Citizenship John McCallum, Assistant Deputy Minister of Foreign Affairs Susan Gregson, Senators and MPs, the Republic of Korea and Malaysian diplomatic envoys, representatives of ethnic Chinese and other Asian communities attended the celebration. Over 200 guests were present at the event.
Speaker Geoff Regan, Senator Victor Oh and other senators of Asian origin who initiated the celebration delivered brief addresses at the event, extending Lunar New Year greetings to the guests. They spoke highly of the contribution of Asian Canadians, especially Chinese Canadians, to Canada's economic and social development and multiculturalism, wishing all Chinese and Asian communities a prosperous and fulfilling Year of the Monkey.
This was the first time that the Canadian Parliament hosted a Lunar New Year celebration on the Hill. The event was filled with warm, joyful and festive atmosphere, a sharp contrast to mid-winter cold outside.