Trudeau 'fuddle duddles' his message

in Huawei spat with China
Prime Minister Trudeau is accused of not standing up to Beijing 'bullying'
Trudeau muddles his message in Huawei spat with China Canada prime minister accused of not standing up to Beijing 'bullying' Justin Trudeau is accused of trying to have it both ways on China.
When Justin Trudeau vowed that Canada would "not escalate but . . . not back down" in its diplomatic spat with China last week, Beijing dismissed the comments as "loudness".
Yet to many onlookers the prime minister's response to China's nine-month campaign of insults and snubs, the detention of two Canadians and an onslaught of trade blockades was anything but loud or forceful. While Mr Trudeau gingerly conceded that China has become "increasingly assertive" on the world stage, he also ­paid homage to the "deep people-to-people ties" between Canada and China and touted the "real economic opportunities" China offers Canadians.
It was a muddled message that reflects a government "having difficulty accepting that its previous assumptions about China were wrong", said Charles Burton, a senior fellow with the Macdonald-Laurier Institute. Those assumptions, he said, centred on the belief that if Canada tolerated China's behaviour it would generate goodwill in Beijing and lead to Canadian prosperity through trade and investment.
Recommended Justin Trudeau Canadian ethics report puts Justin Trudeau back on defensive ahead of election "That's all turned to dust now," said Mr Burton.
The dispute began in December when Canada arrested Huawei Technologies chief financial officer Meng Wanzhou on a US warrant after the Department of Justice accused her and the tech company of doing business in Iran in violation of sanctions. China retaliated by arresting Canadians Michael Spavor and Michael Kovrig on accusations of spying. It imposed bans on imports of Canadian agricultural commodities, including canola seed, soy and all pork and beef products.
With less than two months to go before a federal election, Mr Trudeau's handling of the diplomatic rift is being closely watched.
One poll this summer showed that three-quarters of Canadians angrily said that China is "bullying" Canada. Conservative leader Andrew Scheer, whose party is tied with the governing Liberals ahead of the October 21 vote, has accused Mr Trudeau of doing "nothing to stand up for Canada in response".
A spokesperson for Chrystia Freeland, Canada's foreign minister, said the government's priority was the welfare of the two men "arbitrarily detained" by China and that it had "rallied an unprecedented number of partners around the world in support of Canada's position".
Last week the US secretary of state Mike Pompeo joined their ranks, pledging to pressure China to free them "until such time as they are home and returned to their families".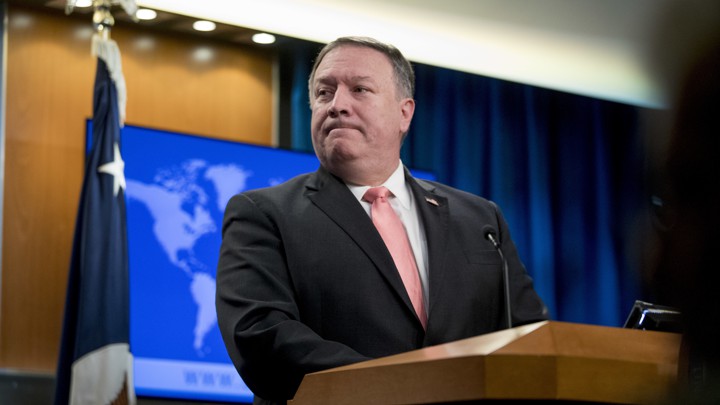 The approach is necessary to show that Canada "still has friends who are powerful and willing to go to bat for us", said Stephanie Carvin, an associate professor at Carleton University and a former national security analyst. She added that Mr Pompeo's "strong and forceful" statement was exactly what Canada needed from a US administration that was no longer seen as having Canada's back.
"With China it's all about a long game," she said.
Even so, Mr Trudeau's party has repeatedly found itself on the defensive over Ms Meng's case as rifts emerged within the Liberal party over how to manage China.
In January Mr Trudeau fired John McCallum, Canada's ambassador to Beijing and a former longtime Liberal MP, after he echoed China's claim that the US charges were politically motivated.
Canada's position was also undermined by reports of a proposal being floated by former Liberal prime minister Jean Chrétien this summer that Canada should cancel the extradition process in order to curry favour with Beijing. Ms Freeland rejected the capitulation strategy, saying it set a "dangerous precedent".
Mike Pompeo says detained Huawei executive not a 'bargaining chip' Mr McCallum further complicated things for Mr Trudeau last month when he warned China that further retaliatory actions could result in a Conservative government which would, he said, be "much less friendly to China than the Liberals".
It has all put Mr Trudeau's own views on China under a microscope. Like his father, former prime minister Pierre Trudeau, who was one of the first world leaders to recognise the Communist Party of China in 1970, Mr Trudeau has long had a soft spot for China's regime.
In 2013 he infamously professed his admiration for the country's

"basic dictatorship"

which, he said, allowed Beijing to turn the country's economy around "on a dime".
"It turns out dictatorships aren't so great. Who would have thought," Ms Carvin said.
In recent weeks the Trudeau government has faced pressure to take a tougher stance with China. Mr Scheer said if elected he would rescind Canada's five-year, $250m commitment to the China-led Asian Infrastructure Investment Bank and consider retaliatory tariffs.
Mr Burton said Canada had several other options. It could step up inspections of all Chinese shipments into Canada on the grounds that China had failed to stem the flow of fentanyl. He said Canada should also adopt foreign influence transparency legislation similar to what Australia implemented last year. The situation is deteriorating, said Mr Burton, "and there's no perceivable basis for thinking that if we carry on the same way things will get better".