IS CHINA BUILDING AN EMPIRE?
When the British were expanding its empire throughout Asia and the Pacific in the 18th-19

th

century, it did start the modernization of some of those territories, e.g. Hong Kong, Singapore, Malaysia, Australia and New Zealand.
But whether these nations benefited from such a dramatic change, or more for the British, is a matter of debate because there's that primordial question of whether the people in these lands wanted those changes, to begin with.
As far as these populations were concern, they already have everything they needed, hence, the absence of a strong motivation to "modernize".
But when the British reacquired the American colonies and use its military might to project its empire throughout the 20

th

century, there's no doubt it marked the beginning of its own irrelevance especially when the people began to understand the sheer madness of it all.
The US is now in the process of being isolated, too, and has become a nation at war with itself. But one can only admire how China is proactively engaging them still and constructively, as equal, even though the latter has already surpassed the former due to the continuing positive growth of its economy for the last three decades now, and in spite of the persistent US attack on China's "human rights violations" when the latter was able to uplift the lives of 800 million out of abject poverty imposed by the Jesuits during the time of Mao when more than 30 million Buddhists had perished.
Can the US government claim that it has no problem with its human rights record, being the exceptionalist purveyor of democracy and freedom around the world?
Can the US government claim that it has improved the lives of its people?
But there's no denying that China is ready and able, more than ever, to protect its own interest whilst extending its influence throughout the world by the wiser employment of its own brand of "soft power" everywhere she's welcome.
Is China Building a
Military Base
in Djibouti?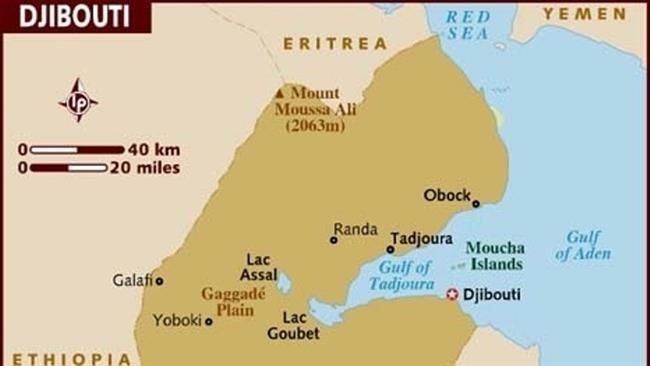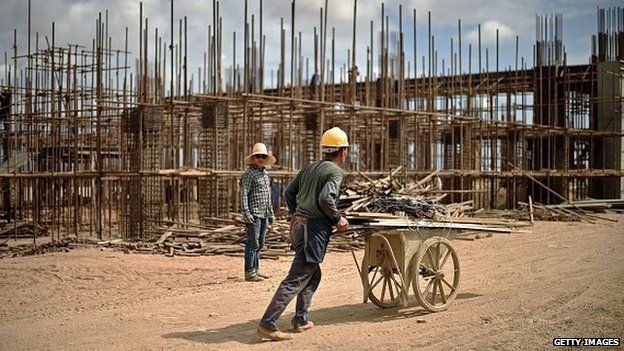 As a fairly stable country positioned between Yemen and Somalia, Djibouti plays an important strategic role for the US. The country additionally overlooks the Bab al-Mandeb straits, one of the busiest shipping lanes in the world.
The US military's headquarters in the region, Camp Lemonnier, is based in the country and is used for covert operations, including anti-terror, in Yemen, Somalia, and across Africa.
Djibouti's port has been used by European and other navies, including China's, to fight against piracy from neighboring Somalia. Japan and France also have military bases located there.
In an interview with AFP in May, President Ismail Omar Guelleh said that China is in negotiations with his country to set up a military base in the strategic port.
"France's presence is old, and the Americans found that the position of Djibouti could help in the fight against terrorism in the region," he said. "The Japanese want to protect themselves from piracy – and now the Chinese also want to protect their interests, and they are welcome."
Beijing has become a key economic partner to Djibouti in recent years. In 2014, Guelleh switched a port operating contract to a Chinese company from a Dubai-based operator when the latter was accused of corruption.
When asked about the base at a monthly news briefing, Chinese Defense Ministry spokesman Yang Yujun declined to confirm, saying only that both countries have a friendly relationship and that both were interested in regional peace and security.
"Over the past few years both countries' friendly cooperative relationship has kept on developing, and in all areas there is practical cooperation," Yang said.
"What needs to be explained is, maintaining regional peace and stability accords with all countries' interests, and it is the joint desire of China, Djibouti and all other countries in the world," he added. "China is willing to, and ought to make even more contributions in this regard."
The reports come as the United States raises concerns about an expanding Chinese "sphere of influence," and as officials grow wary about the prospect of having US and Chinese bases side-by-side in Djibouti.
In May, ahead of Secretary of State John Kerry's visit to Djibouti, a US congressman warned that Washington's interests in Africa may be jeopardized by China's "worrisome" and expanding presence there. Rep. Randy Forbes, the chairman of the seapower subcommittee of the House Armed Services Committee, also issued a statement on May 11 echoing similar concerns, saying "China's determination for permanent bases far outside their traditional area of influence should remind Washington that Beijing sees itself as a global power."
According to the BBC, China is looking to install its military base in Djibouti's northern Obock region, which means it will overlook the US military installations there. The base's installation will also bring in $100 million, slightly more than the US's annual $63 million.