2010 Big Ben Ten Outstanding Chinese Young Canadian Award Winners Profile
January 10, 2011
Big Ben Prize committee
Yung Chang (Jason Yung CHANG)
"Land of Health" Yung Chang, Chinese film director, documentary short (EarthToMouth) and record-length debut, "Up the Yangtze" (Up the Yangtze) director. "Up the Yangtze" is a documentary reflecting the Three Gorges migrants living and is the 24th Sundance Film Festival Film Festival (Sundance Film Festival) the first part of the era of fancy studios and movie deal, but also that session one works entry Documentary film Festival competition unit. "Up the Yangtze" he has won the Canadian film industry's highest award - the Gini Awards (Genie Awards) for best documentary award, the 45th Golden Horse Award for best documentary, the Vancouver International Film Festival Best Canadian Documentary Award, the Toronto International Film ten best annual festival and other awards.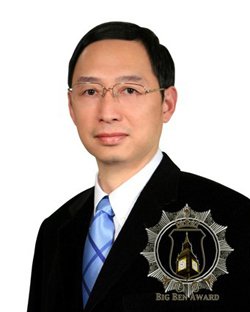 Chen Weiping (Weiping CHEN)
Chen Weiping, National Alliance Party (NAP)
, founder and lead the party. National Union Party was first founded by Chinese and Canadian 筹组 dominant party, it was established in June 8, 2007. Chen Weiping founding purpose is hoping to safeguard the interests of Chinese political power in Canada through the political parties, improve overseas Chinese prestige and political status. National Alliance Party will join other ethnic future selection of outstanding candidates to participate in Canada, the provincial political elections. He emigrated to Canada in 2000, engaged in real estate.February 2007, Chen Weiping and three friends in Canada British Columbia Election Commission was legally registered political parties. Now, the National Union party members have more than 20 startups. For the establishment of the Chinese party, parties from different perspectives, but Chen Weiping think, somebody has to take that first step. If you do not participate brave, not to form their own political party to fight for their interests, it can only be hovering in the margins of society.
Michael Chong (Michael CHONG)
Michael Chong, the former President of the Privy Council of Canada, Canadian incumbent members of Congress. He was the first Chinese Canadian federal cabinet minister being, and also the first party led by dissident resigned Chinese political figures. Conservative Party of Canada in early 2006, only 34-year-old ethnic Chinese appointed the Honourable Michael Chong President of the Privy Council, Minister of Intergovernmental Affairs and Sports, becoming the only Chinese minister in the government session, that session is the youngest member of the Cabinet. Michael Chong half of Chinese descent, his father in 1952, emigrated to Canada from Hong Kong alone, the mother is Dutch settlers. Father in Ottawa to get a medical degree, but only when the forestry workers. Michael Chong who strive to make their experience, there are two brother and sister. To fight for the rights of immigrants.He has participated in many Conservative candidates electioneering work, and for the Chinese community to raise a lot of money. November 27, 2006, Michael Chong suddenly announced his resignation due to opposed to Prime Minister Stephen Harper (Stephen Harper) a motion for the Federation of Quebec is a Canadian "nation" of. Michael Chong is the first Chinese-Canadian cabinet minister to resign politics. His classic quotations is: Whatever your cultural background, first and foremost citizens of this country. His resignation is considered to be breaking the Chinese "political vase" image, it is a milestone in Chinese politics. In 2008, Michael Chong wins the federal election, a successful re-election Congress.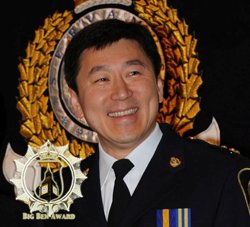 Jim Chu, Vancouver's first ethnic Chinese police chief, also served as Canada's first metropolitan police force "Big Brother" of Chinese police officers. Jim Chu in 1962 with his parents emigrated to Canada from Shanghai China. Family first settled in Calgary, he was seven when the family moved to Vancouver to live. Jim Chu graduated from Simon Fraser University (SFU) in business administration, and to continue their studies to obtain an MBA from the University of British Columbia (UBC). Jim Chu in 1979 and started a career policeman, and was promoted to inspector in 1997, he was promoted to deputy director in 2003. Graham, former director of Vancouver in February 2007 announced in August that year to leave the leadership of a temperature of more than 1,100 city police officers, a pivotal position Secretary, will find another candidate. Compete for the job at least six people, including the Vancouver Police inside three senior police officers, as well as applicants from other police, Jim Chu results stand out. Jim Chu at the end of April 2009 to the beginning of May and the first time a family visit to the hometown of Shanghai Roots. Revisiting father had run book store of old buildings, mixed feelings. Jim Chu has won the British Council Library pixels 恊 be the best director award and the Governor General of Canada Zhuangmei Kai awarded the "Police Merit honors."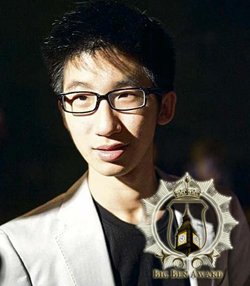 Huang Tiefeng (Tiefeng HUANG)
Huang Tiefeng, now 19 years old, by the media as the "future Gates" (the next Bill Gates), and with the social networking site Facebook founder Zuckerberg (Mark Zuckerberg). He had already established four companies, and has access to "the most outstanding Canadian 20 entrepreneurs under the age of 20" honor. Currently, he and his alma mater, University of British Columbia (UBC) cooperation, begin to improve the Internet marketing business school curriculum school. He was also busy running his own recently created, sets and games in one platform Kiip Me company. He includes San Francisco True Venture Capital Fund, etc., to raise seed capital 250,000 yuan, and thereby replace Zuckerberg, became obtain venture capital business in America's young entrepreneurs. Huang Tiefeng parents emigrated from China in 1985 to Canada, he is born in Canada. After graduation, Huang Tiefeng a friend and also founded a company called FollowFormation, the development of a program to use the social networking site Twitter, to help attract followers with family, overwhelming result of the reaction, but he also became worldwide social media (social speakers media) session.
Born January 10, 1990, Changzhou, Jiangsu, is 2 years old Montreal for a couple adoption, modern table to Canada for synchronized swimming competitions. Mary gradually emerge in the club, and achieved a good ranking in the previous game of all age groups in Canada, has begun to attract the attention of Team Canada, he was eventually chosen as a member of the national youth team, and represented Canada at a series of international competition, including the 2005 Greek Cup COMEN COP age of 15, Mary won the team the first 4; 2007 Hawaiian Open doubles competition first.Later, Mary gradually into the national senior team. In 2009, Mary German Open fourth group, the 2010 Spanish Open was the second group. In 2008, Mary with the Canadian synchronized swimming national youth team, participated in the World Junior Championships held in Russia and, ultimately, the first group. Even came to the couple when you see Mary Morin came to accept the award of the moment, tears welling. They can have such a diligent, smart and beautiful daughter of Chinese feel deeply proud and lucky. In mid-September 2010, Mary represented Canada at Changshu, Jiangsu Province in China at the 12th FINA Synchronized Swimming World Cup matches.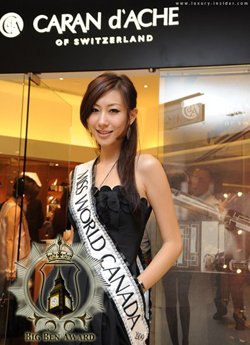 Lena Ma, native of Shandong, Jinan, 2009 Miss World Match 5 cum Best Talent Award. December 12, 2009, the 2009 Miss World contest in Johannesburg, South Africa, on behalf of Canada Lena Ma outstanding performance, won the first five medals, and won the Best Talent Award of the contest. In recent years, she is the representative of Canada to race Miss World Pageant best results. Lena Ma is the first Chinese ever "Miss Canada", she won the title of Miss Canada in March 21 (while Best Talent Award, Best Award for evening play, the best model, the most beautiful and meaningful award, the best response Award), represented Canada at the Miss World elections, which also sent the first Chinese-Canadian to participate in the Miss World pageant competitions. She graduated from Queen's University Department of Life Sciences (Minor vocals). Lena Ma has won the 2004 Miss Chinese Toronto championship campaign and Miss Friendship, Miss Chinese International 2005 finalists China, Hong Kong finals campaign in 2007 Canadian Grand Prix, the best female model Fashion Design Award 2008 Election Miss World Canada fifth, the most Miss Miss mirror and entrepreneurs.
Song Weihong (Weihong SONG)
Song Weihong, Canada Alzheimer's Principal Investigator, University of British Columbia professor of psychiatry. His 19-year-old graduated from the China Medical University, Chongqing, after obtaining a graduate degree Huaxi Medical University, and finally a PhD of Neurology, Indiana University, and has conducted research in Alzheimer Harvard Medical School. Song Weihong team led after four years of study, 2006 received two breakthrough discovery for the treatment of Alzheimer's disease and Down's syndrome patients with dementia provide new possibilities. Their study found that patients with Down's syndrome in the brain BACE1 protein over-active, excessive virulence proteins, these toxic protein precipitation, so that brain cells die, people will make memory loss, suffering from Alzheimer's disease. This is the first discovery of middle-aged Down's syndrome patients suffer from the world after the cause of Alzheimer's disease. Another finding, correcting medical mistakes earlier speculate on the causes of dementia Down syndrome. BACE2 protein human chromosome 21 is located, very close to the sequence composition and BACE1. Before the scientific community has been speculated BACE2 Down's syndrome is the cause of dementia, but never confirmed. In addition, Song Weihong also successfully promoted the tens of millions of Canadian dollars Canada and China Medical Cooperative Research Program. As a Canadian Institutes of Health Research (CIHR) and the National Natural Science Foundation of China (NSCF) cooperation project coordination team leader, Song Weihong running between dozens Canada. December 20, 2005 officially launched the five-year Canada-cooperation projects, including research six aspects of genetic diseases, cardiovascular diseases, diabetes and obesity, aging, child and adolescent health and infectious diseases.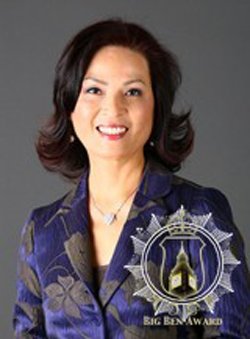 Zhu Bifang, Chairman and CEO of East Asia tour. Won the 2007 Royal Bank of Canada, the country's most successful female entrepreneurs Award (RBC Canadian Woman Entrepreneur Award). Zhu Bifang from Hong Kong, in 1971, headed for Canada, majoring in English literature at the University of Toronto. After graduation, in 1976, the founders of East Asia tour by a small travel agency, the development so far, has become a tourist kingdom, a total of 19 branch, located in Toronto, there are 13, and the rest in Vancouver, Montreal, Calgary even in New York and Beijing and Shanghai, China, East Asia has tourism flag flying. She became the fourth consecutive year, Canada's top three outstanding women entrepreneurs. Canadian tourism two major events are carefully planned by Zhu Bifang. First, the annual East Asia Tourism Toronto International Dragon Boat Festival themed sponsorship. The dragon boat race is philanthropy, not only is Canada's largest multicultural celebrations, but also the world's attention the race event. East Asia tour also Guangdong TV "Survival Challenge" live series sponsor, the film aired weekly in China, millions of viewers have been tracking concern. Since this activity requires players to participate will challenge Canada's rugged steep inland wilderness survival skills each show, exciting, but also the way in addition to beautiful scenery all the way to Canada to show, therefore, in terms of national tourism promotion or publicity from the company's culture angle, is an envy of the industry activity.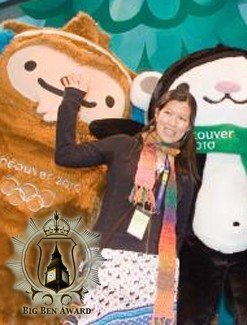 Huanghui Qi, Miao Mi design company (

Meomi Design

) designer . 黄慧琪, etc. According to the myths and legends of British Columbia is the author of

three

cartoon image of success in winning the Vancouver Olympics mascot victory. Huanghui Qi and Murphy (

Michael Murphy

) is the designer of the mascot. Huanghui Qi also three mascots wrote a story book, called "Mega (

Miga

), Quebec Tec (

Quatchi

) and (

Sumi

)

-

Winter Story." Miao Mi黄慧琪and design firm founded by Murphy with specially designed all kinds of animation, hand-drawn animal characters, and has worked with Google (

Google

), EA (

Electronic Arts

),

Cyworld

and other well-known companies, the industry little known design company. For inspiration, Huanghui Qi said, "The three mascots are not real animals, but the legend of Canada British Columbia Aboriginal. Mega inspired by a polar bear would skis, is an odd boast with brown beard, wearing blue earmuffs North America Savage, coupled with the public image of the vast Canadian wilderness mystical reverie. Sumi is Thunderbird is a long wings, the patron saint of animals will be flying, full protection of the environment enthusiasm".

Huanghui Qi, like all kinds of animals, but also the creation of all animal-based roles.

In addition to small animals, the natural landscape is also one of her main inspiration. When writing, she likes to listen to a variety of songs, music in surround under.

80

years of martial arts drama and accordion, was her favorite leisure time.