Chinese tourist
spotted taking a dump
outside Burberry store in the UK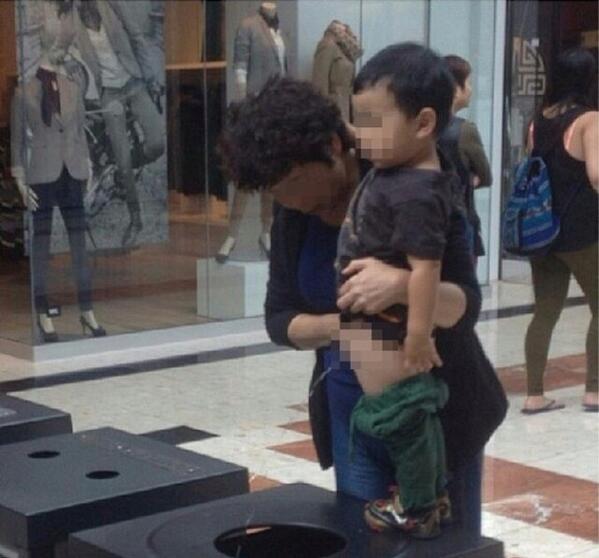 Outside a Burberry shop on the outskirts of Oxford, a kid from China being cradled by his grandmother has caused quite a stir after being photographed defecating on the street.
According to Apple Daily, the incident took place at Bicester Village, an outlet shopping center in Oxfordshire which is extremely popular with Chinese tourists. It is included on the itinerary of most tours organised for mainland visitors to the UK, regarded by most as a duty-free shopping paradise.
So large are the flows of Chinese tourists between London and Bicester Village that signs in Mandarin have been installed at train stations connecting the two locations. A survey in 2013 found that 27 percent of Chinese visitors to the UK rank it as their favorite shopping destination.

After one shopper snapped the photo and posted it on twitter, Brits reacted with a mix of disgust and confusion – public toilets are only a few meters away and free of charge. Burberry is number 76 on the following map.


This isn't the first time that public defecation has caused controversy abroad. Two years ago a tourist from the mainland drew the ire of the Taiwanese after allowing her child to take a shit in the middle of an airport in Taiwan. And the less we talk about the kid who actually shat in the aisle of an airplane the better.