US hysteria over Chinese military 'expansion' shows 'corporate coup d'état is complete' – Lee Camp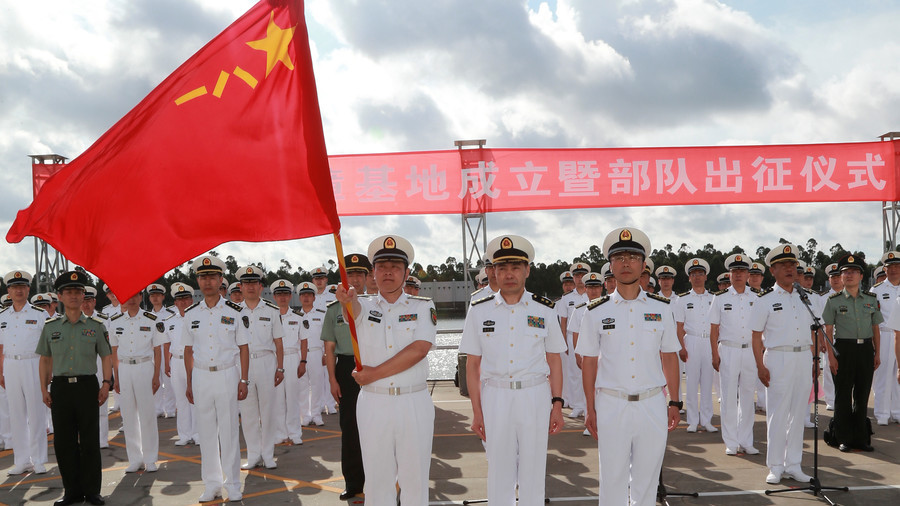 In the latest installment of 'Redacted Tonight,' host Camp tore into a recent US House Intelligence Committee hearing on "China's worldwide military expansion," which bravely exposed the "growing threat" of China's ability to project power abroad.
The hours-long hand-wringing was an "open hearing," or as Camp explained: When "our super shady, super bought-off Congress opens their doors to pretend as if they are open and transparent to the nation."
Camp was particularly unimpressed by Rep. Adam Schiff's performance. The California Democrat pointed to China's new (and only) overseas military base – in Djibouti, Africa – as an example of the growing worldwide Chinese menace.
"We fear for our dwindling military and economic empire in a world that is growing beyond it, so we have to build up the scary specter of China, with their one military base around the world. Sure it's only one base, but it's around the world!" Camp commented.
Noting that US defense spending is still five times larger than China's, and that the US military has hundreds of overseas bases, Camp concluded: "The corporate coup d'état is complete – these stooges in this video that I just showed you, they're just a show. They're just a little performance. And they're not even a very fascinating one, either. Put on a f*cking top hat or something, Adam Schiff."