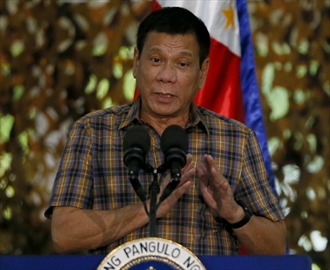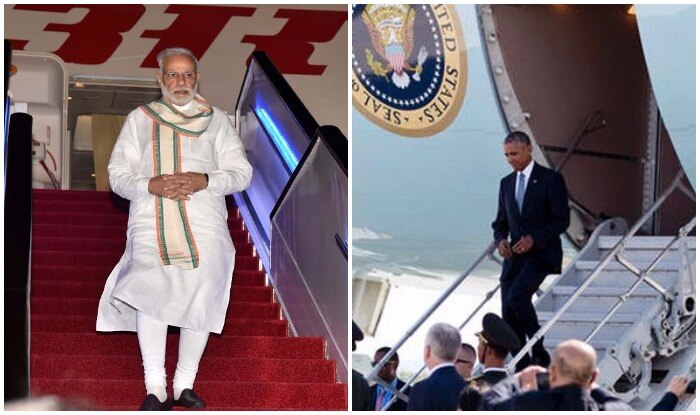 By Dave Boyer
- The Washington Times - Monday, September 5, 2016
On President Obama's final trip to Asia, his impending lame-duck status is showing.
Mr. Obama, who arrived in Laos late Monday night to become the first U.S. president ever to visit the Southeast Asian country, is encountering more than his usual share of friction and confrontation on his 10th trip to the region.
It started with his arrival at the airport in China, where Chinese officials failed to provide a portable staircase for Mr. Obama to disembark from the upper door of Air Force One with the typical grandiose visibility befitting a visiting head of state. Instead, the president emerged from a smaller staircase in the belly of the aircraft, and many saw it as a deliberate sign of disrespect by the Chinese.
Republican nominee Donald Trump said he would have refused to meet with Chinese officials if they treated him like they treated Mr. Obama.
"If that were me, I'd say, 'You know what, folks, I respect you a lot, let's close the doors, let's get out of here,' " he said Monday.
Mr. Obama downplayed the episode, and Chinese officials blamed the U.S. for not requesting a staircase.
There also were running verbal battles between Chinese and U.S. officials and U.S. journalists at the Group of 20 summit in Hangzhou. A Chinese official tried to block White House National Security Adviser Susan E. Rice from moving closer to Mr. Obama at the airport, forcing a Secret Service agent to intervene.
"I think if only the American group had respected the working arrangements first made with China, then this wouldn't have occurred," Chinese Foreign Ministry spokesman Hua Chunying told reporters in Beijing on Monday.
Before leaving China, Mr. Obama held what's likely to be his final meeting with Russian President Vladimir Putin, who has bedeviled Mr. Obama virtually since Day One.
They talked about a cease-fire in Syria, where Russia supports the regime of President Bashar Assad, but reached no conclusion. They discussed Russia's aggression in Ukraine, but reached no conclusion.
Mr. Trump tweeted later, "So what else is new? Obama is not a natural deal maker. Only makes bad deals!"
As the G-20 summit ended, Mr. Obama philosophized, "I think we all have to recognize these are turbulent times. A lot of countries are seeing volatile politics."
In China and in Laos, Mr. Obama's impending lame-duck status has been painfully clear on the subject of the Trans-Pacific Partnership, the free trade deal he is trying to implement as the economic capstone of his presidency. Congressional leaders say they won't consider it, even in a lame-duck session after the presidential election, and both Mr. Trump and Democratic nominee Hillary Clinton oppose it.
"It's my intention to get this one done, because, on the merits, it is smart for America to do it," Mr. Obama said Monday. "And I have yet to hear a persuasive argument from the left or the right as to why we wouldn't want to create a trade framework that raises labor standards, [raises] environmental standards, protects intellectual property, levels the playing field for U.S. businesses, brings down tariffs."
He acknowledged being hamstrung on the issue with Asian leaders. "I don't have to sell it to Asian leaders here who were part of the negotiations, because they see this as the right thing to do for their own countries," Mr. Obama said.
Amid all the friction, Mr. Obama did make progress on one of his prime legacy goals, formally entering the U.S. with China into the Paris climate change agreement to reduce carbon emissions globally.
In Laos Mr. Obama was to hold his first meeting with new Philippine President Rodrigo Duterte, but the White Housecanceled it after the Philippine leader called Mr. Obama a "son of a bitch" Monday.
At a news conference before flying to Laos, Mr. Duterte angrily rejected warnings by U.S. officials that Mr. Obama would confront Mr. Duterte about his country's extrajudicial killings of drug dealers.
"You must be respectful," Mr. Duterte said of Mr. Obama. "Do not just throw away questions and statements. Son of a bitch, I will curse you in that forum. We will be wallowing in the mud like pigs if you do that to me."
Mr. Duterte was due to hold a bilateral meeting with Mr. Obama on Tuesday afternoon on the sidelines of the Association of Southeast Asian Nations (ASEAN) summit in Vientiane, the capital of Laos. But shortly after Mr. Duterte spoke, Mr. Obama raised doubts that he would meet with him.
Calling Mr. Duterte "a colorful guy," Mr. Obama said he had asked aides to find out if the meeting would be worth his while.
"I always want to make sure if I'm having a meeting that it's actually productive and we're getting something done," Mr. Obama told reporters.
On Tuesday, Mr. Duterte issued a statement, read by his spokesman, saying that while his comments "elicited concern and distress, we also regret it came across as a personal attack on the U.S. president," The Associated Press reported.
The White House canceled the meeting and said Mr. Obama will meet instead with South Korean President Park Geun-hye.
Mr. Duterte, 71, was elected in May after promising to wage an unprecedented war on illegal drugs. More than 2,400 people have been killed in police raids and other operations by suspected vigilantes.
Mr. Obama said he has made progress on the international stage over the past eight years on a variety of economic and diplomatic fronts.
"I'd always like to see even more get done, but I'm cautiously optimistic about the progress that we made," he said. "I tell my staff when they feel worn out sometimes that better is always good. It may not be everything that needs to get done, but if it's better than before we started, we'll take it."