Monster statues:

China's gigantic tribute to

god of war

and other bizarre effigies
A Chinese god of war will soon stand guard over the city of Jinzhou, as builders add the finishing touches to a 58 meter (190ft) statue of 'Guan Yu'.
The fearsome red-faced and black bearded warrior lived during a restless period in Chinese history known as the Three Kingdoms, and is celebrated for cutting down enemies using an enormous axe-like weapon called a Green Dragon crescent blade.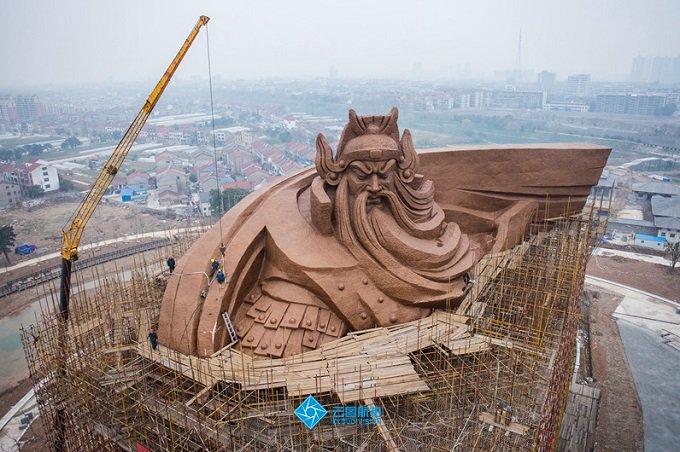 A 58-meter, 1200-tonne, largest statue of ancient Chinese war warrior Guan Yu to be unve
i
led.