The Chinese Invasion of Australia/Real Estate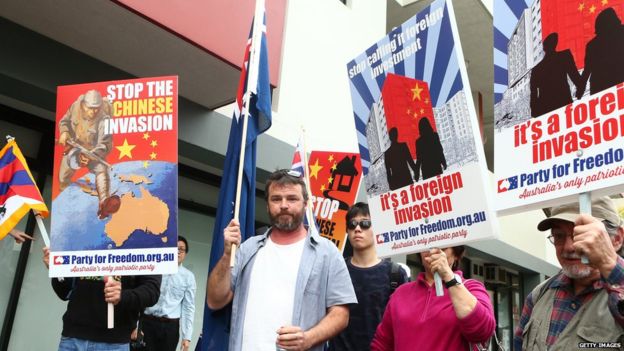 Rather than the Turnbull government determining immigration policy, it is really the UNELECTED Australian real estate agents who determine Australian immigration policy and determine the ethnic mix of Australia which is becoming more Chinese by the minute. This is happening due to the aggressive marketing effort the real estate agents are doing in South East Asia and China. As part of their marketing spin, they offer properties to the infinite supply of Chinese, stating how they will get a better way of life and a visa in Australia. All marketing is done secretly in Mandarin usually by Chinese agents to win the deal. So by default the real estate agents by attracting many Chinese to Australia are determining our new ethnic mix. Go to Boxhill or Chatswood and have a look. The Turnbull government just lets it all happen saying we have a lack of housing supply. Once a Chinese buys a property for at least 1.5 million, they are classed as an investor and can get Visa subclasses 160 or 891 that allows them and their family to live in Australia.
What these visas do, is let the Chinese investor stay in Australia indefinitely, work and study in Australia, enrol in Medicare and then apply for Australian citizenship.
Cheshire Grin Realtors