Chinese billionaire tied to 1990s Clinton fundraising scandal
arrested for lying about how he used
$4.5MILLION cash
he brought into the U.S. aboard private jets



Prominent Macau businessman Ng Lap Seng, who's worth nearly $2 billion, was arrested Saturday in New York City

The real estate and casino mogul is charged with conspiracy to obstruct and making false statements

In 1998, a Senate committee reported Ng sent over $1M to an Arkansas, restaurateur who contributed hundreds of thousands the DNC

Seng visited the White House 10 times from 1994 to 1996 and had his photograph taken with President Clinton and first lady Hillary Clinton
History with Clintons: In 1998, a Senate committee reported Ng sent over $1.1 million to a one-time Little Rock, Arkansas, restaurant owner, who contributed hundreds of thousands of dollars to the Democratic National Committee and later pleaded guilty to a felony
One of the world's wealthiest people - a Chinese real estate mogul at the center of a Democratic campaign fundraising scandal two decades ago - has been grounded from his fleet of private planes and stripped of his $200,000 watch after his incarceration without bail as the United States probes what he did with millions of dollars he brought into the country over the past few years.
Federal authorities have charged Ng Lap Seng, 68, with lying about his plans for $4.5 million in cash he brought into the U.S. over several years aboard private jets. They say they followed him enough to know he wasn't spending the cash at casinos, on art and antiques or on real estate, despite his claims to the contrary.
His lawyer, Kevin Tung, has argued that a criminal complaint charging Seng with conspiring to obstruct and making false statements to the U.S. Customs and Border Protection agency is based on a misunderstanding.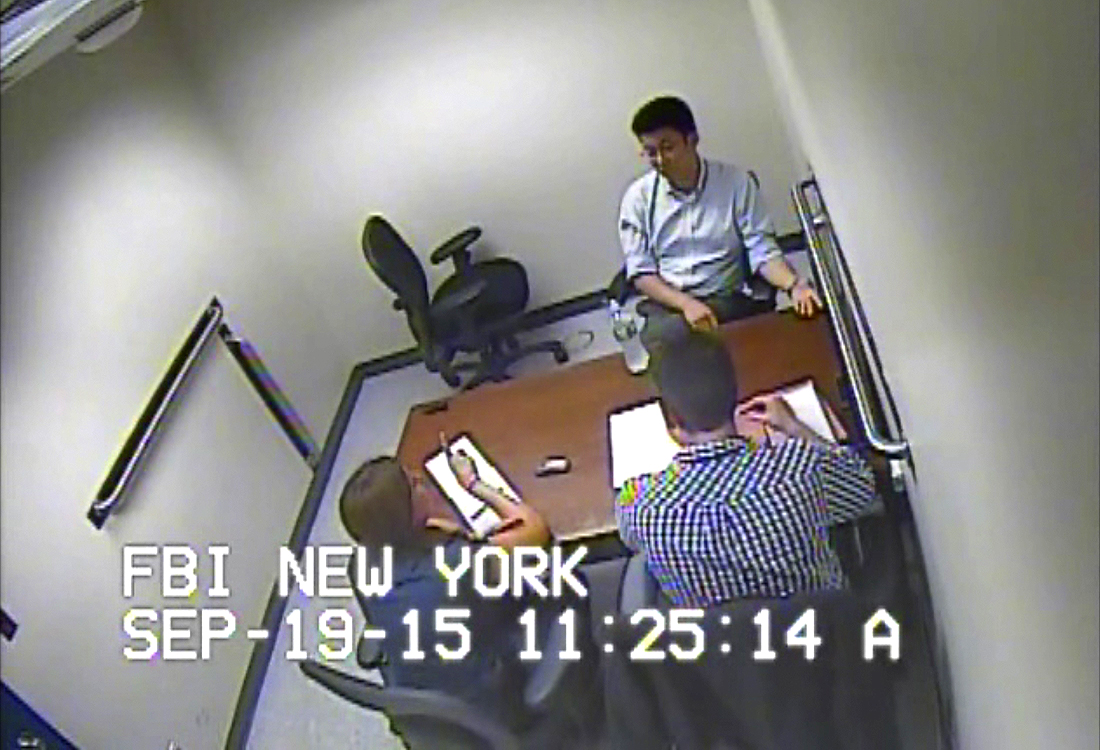 'If you look at this complaint on its face, people carrying money in or out without filling out a form, maybe in violation of something, but this is not really a crime,' he said. 'The United States tries to portray this man as a very, very rich man. But I don't think that has any relevance here.'
He added: 'People do not know when they're coming to this country if they carry some cash, there might be a problem.'
In 1998, a Senate committee reported Ng sent over $1.1 million to a one-time Little Rock, Arkansas, restaurant owner, who contributed hundreds of thousands of dollars to the Democratic National Committee and later pleaded g
uilty to a felony. Seng visited the White House 10 times from 1994 to 1996 and had his photograph taken with President Bill Clinton and first lady Hillary Rodham Clinton.
Incarcerated since Saturday, Seng failed to convince a magistrate judge Monday that he would return to court if released. According to court papers, Seng heads a major real estate development company in Macau, China.
U.S. Magistrate Judge Sarah Netburn rejected a request that Seng be released on bail secured by his $3.8 million Manhattan apartment and electronic monitoring.
'Obviously, being wealthy is not in and of itself, a crime, and I don't think anybody is accusing your client of criminal activity merely because of his wealth,' she said.
The judge commented after Assistant U.S. Attorney Janis Echenberg made Seng's wealth a focal point of her argument against bail.
Echenberg said Seng had reported a net worth of $1.8 billion, including $300 million in annual earnings, $1 billion in Chinese real estate, a $30 million fleet of private jets and a gold watch with diamonds that had been estimated to be worth $200,000.
The prosecutor said Seng, who has passports from China, Portugal and the Dominican Republic, was also a flight risk because he has access to $20 million in U.S. currency that he has wired into the country, 'tremendous international ties without any real ties to the United States' and he stopped coming to the United States between 1996 and 2000 when Congress was looking into the fundraising scandal.
According to court papers, Seng was also served in July 2014 with a subpoena to appear Sept. 17, 2014, in connection with an unrelated investigation. But he did not show up.
Besides Seng, his chief assistant was arrested on the same charges. He also remained incarcerated Thursday.
Tung said in an email Thursday that he might try again to get his client released on bail.