China's national security 'under threat as foreign spies target nation's young internet users'
Recent Guangdong anti-espionage crackdown part of campaign to stop unnamed international agents recruiting mainlanders on online forums, social media networks and job websites
Thursday, 28 April, 2016,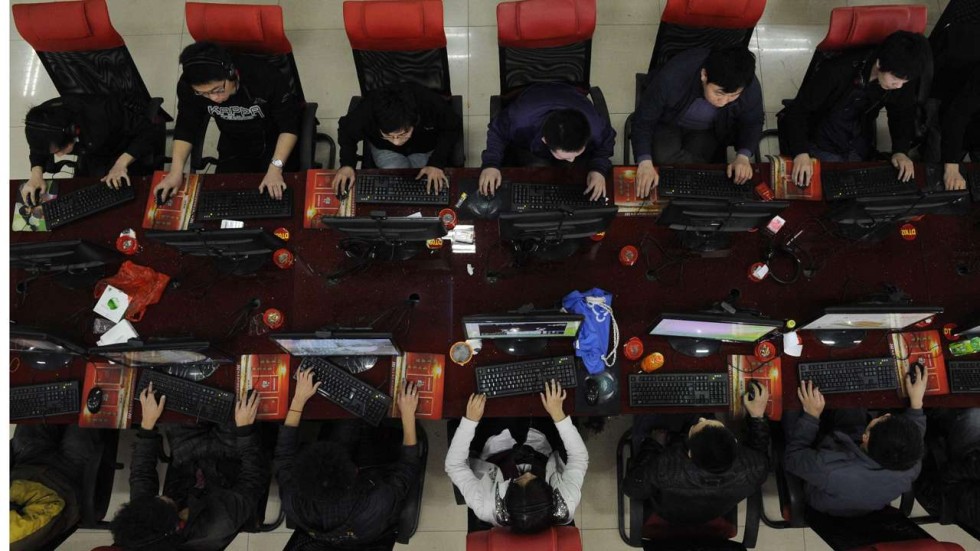 Young Chinese people surfing on the internet have become the target of foreign intelligence agencies, which poses an increased threat to the nation's security, mainland media reports.
A recent anti-espionage crackdown in Guangdong – made public by security officials as part of a nationwide security campaign – found Chinese people using the internet, mostly young people including university students, were being targeted by foreign intelligence agents, news portal Chinanews.com said.
The agents, some of whom were beautiful women and others who claimed to be military enthusiasts or job recruiters, were all are active on online forums, social media networks and job websites.
The young netizens were invited to do part-time jobs or write columns in return for high pay before being encouraged to become spies, the report said.
In one recent case, two migrant workers in Guangzhou, a woman aged 26 and a man aged 40, were detained after being charged with "illegally spying that provided state secrets to foreign agencies", the report said, citing documents released by national security authorities in Guangdong.
They had allegedly stolen state secrets and then sold them for 5,000 yuan (HK$6,000), the report said.
The young woman was lured on the internet when she was seeking a job online, the report said.
In another case, a 28-year-old migrant worker was contacted by foreign spies on the popular mainland messaging app, WeChat, in early 2014.
The man was later jailed for 10 years and six months at Meizhou Intermediate Court after being convicted of stealing secret information about military airports and troops in return for a payment of more than 100,000 yuan.
The promise of high financial rewards was being used to entice people into becoming spies, and their behaviour had caused serious harm to state and military security, the report said.
Guangdong security authority also released further details of another recent case involving a convicted spy, who had been trained abroad.
The former auxiliary police officer, 44, who was identified only by his surname of Tang, was jailed for 15 years by a court in Foshan for stealing and selling state secrets.
The authority's report said that in 2005 Tang was working as a delivery man at a grocery store in a military camp when he voluntarily got in touch with a foreign intelligence agency.
He had then travelled overseas for training.
The report did not specify which foreign country was involved, but said that Tang, who later returned to the military camp, stole a large number of military secrets, which he sold to the foreign agency for more than 200,000 yuan.
China had more than 688 million internet users – the largest number in the world – by the end of last year, with 620 million of them able to access the internet through their mobile phones.