Anything to declare? Chinese tourist stopped at airport

with a

3kg live lobster

in his luggage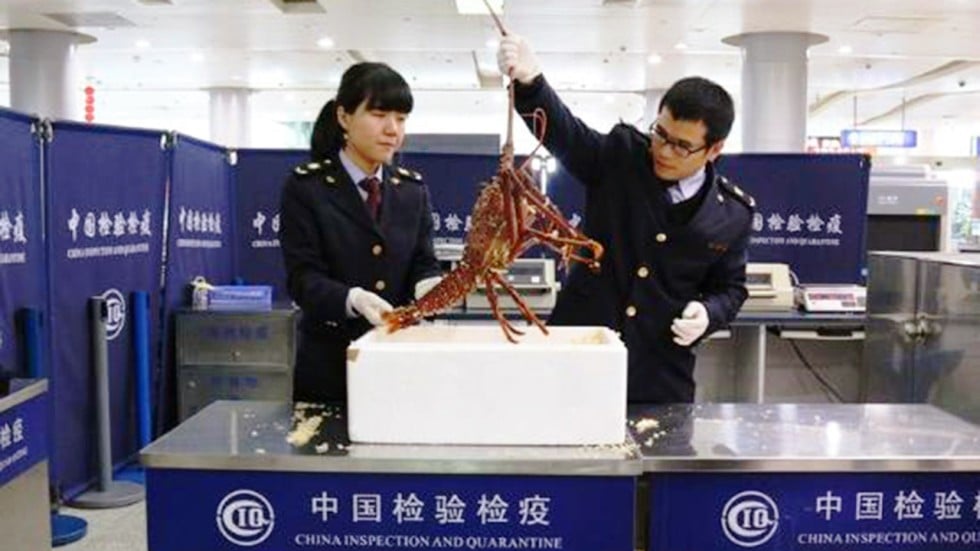 A man has been caught in eastern China trying to bring a live lobster into the country in his luggage, according to a news website.
The man was stopped at Ningbo airport in Zhejiang province and the lobster, weighing just over 3kg, was found in a foam box he was carrying, Zhejiang Radio and TV said on its website.
The man had just returned from Australia and was going to eat the lobster with friends and family, the report said.
The man had broken quarantine laws on bringing live animals into China.
The lobster was killed and its carcass destroyed, the article said.
Customs officials in Ningbo were quoted as saying it was the first time they had found a live lobster in a passenger's luggage.