Man convicted of killing
Markham's Annie Li, stuffing body in suitcase
Body found in suitcase in popular Earl Bales Park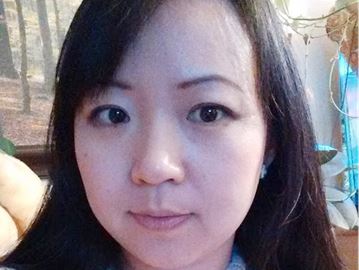 Markham Economist & Sun
Seven and a half months after Markham's Annie Li went missing, we finally know the bizarre and twisted tale behind her disappearance – or at least what her killer, Jerry Tang, has pleaded guilty to.
It was Feb. 1, prior to his conviction, that Tang stood up in a Newmarket courtroom, hands in his pockets and softly said "sorry about the death" to the victim in attendance, Li's brother.
His comments come about one month after Li's body was found stuffed in a suitcase in Earl Bales Park, a popular location for families and walkers.
Crown attorney Rob Scott expressed the police's shock at how long the body sat in the very public location – more than half a year – without discovery.
"He treated Annie Li and her body like trash by throwing her out in a public park," said Crown Rob Scott.
The events leading to Li's manslaughter began with Tang hiring Li, who worked occasionally as a sex worker, for a third time on June 12, 2016. In the past, the pair had gone for dinner, a movie and then had sex at a hotel, with Tang paying Li $800. On this occasion, the pair ate a Richmond Hill's Yu Garden Dim Sum Restaurant at Bayview Avenue and Hwy. 7 before watching a movie and then heading to his mother's condominium at Yonge St. and Sheppard Ave. At the time, Tang's mother was in China visiting his father.
According to Tang, after having sex, he fell asleep, only waking up after Li straddled him and began slapping him and demanding money, claiming she was pregnant and that she would tell Tang's mother if he refused to pay. After the struggle escalated, he said he held her down with his elbow on her throat, the force of which caused her death.
In a panic, Tang said he loaded Li's naked body into a suitcase and brought it to the park, leaving it out near walking trails.
It was Jan. 6, with the police knowing nothing about how the killing occurred, having located no DNA evidence of Li at the Tangs' apartment, when Tang pleaded guilty and showed police where the body was. The corpse was described by a forensic pathologist as being "skeletonized".
It was in the agreed statement of facts that the court heard about the role Li's brother, Jet Hu, played in the discovery of Tang. It was he who found Li's cellphone at Fairview Mall, where Tang dumped it, using "find my phone" software. He also discovered photos of her meal she uploaded and traced them back to Yu Gardens.
Police would eventually locate video surveillance and the bill for the meal, paid for by Tang. Investigators then searched Tang's parents' apartment, finding little other than a suicide note, written by Tang himself and saved on his computer. He would later admit that he cleaned the condominium to erase any trace of Li after her death.
In his touching victim impact statement, Hu described the heart-wrenching emotion that goes along with having a sister go missing.
"When Annie was first captured, my father would get on his bicycle every morning and go out looking for her," he said, noting prior to the killing, he and Li had been planning to bring their parents to Canada. "My mother sat at home waiting and waiting for my father to come home to see if he had found her. This horror is always on my mind, which is always grinding, non-stop, trying to untangle this terrible mystery."
Hu added that since the murder, his mother has contemplated suicide and his father has been left a shell of the man he was.
Hu went on to describe the aftermath.
"What cuts deepest is that, even though this man pleaded guilty, he has shown no sorrow, remorse or guilt for what he has done to Annie," he said. "It is stinging salt to our already blistering wound, to witness the callous indifference he holds."
Scott said Tang's lack of remorse was also visible prior to the pre-sentence report, which found Tang to be a very "isolated" man with few friends, no siblings and a very narrow emotional range.
Scott said when Tang was asked how he feels about the death, Tang told a psychologist: "I think I feel something; don't know. Not sure if I feel anything."
Judge, Crown and defense agreed that Tang, 21, should serve seven years in prison, minus credit for time served, meaning six years and four months remain. Upon his release, he will be deported back to China, where his parents are living.
Scott said an aggravating factor was that Li was a particularly vulnerable person, working in a nail salon and as a sex worker, but as a mitigating factor, he added that Li's body showed no sign of gratuitous violence.