n arrested after firebomb attack on Hong Kong MTR

train
jures at leat 18
Video captures aftermath after fire breaks out on board the train at Tsim Sha Tsui station on Friday evening, as one man is arrested in connection with the incident
"Our initial investigations show the incident has nothing to do with [terrorism]," he said, adding that 160 police officers were deployed. The Fire Services Department deployed 130 officers.
The man was badly injured and was transferred from Queen Elizabeth Hospital in Jordan to Prince of Wales Hospital in Sha Tin, where he was said to be in a critical condition.
It is understood that the suspect, who is married with one son and one daughter, had been arrested in the past in connection with minor offences such as gambling.
A police source said initial investigations showed he had a poor relationship with his family and had disputes with his wife, and officers believe the move was prompted by his personal and family problems.
Police are investigating whether he wanted to attack the other passengers or tried to set himself alight.
Government chemists will examine the affected carriage at the MTR depot in Tsuen Wan.
Tsim Sha Tsui MTR station remained closed to the public. A group of police officers with bomb disposal equipment were seen going down to the platform to carry out an investigation.
Water bottles and tissue paper could be seen strewn on the floor near the customer service centre on the empty concourse in the aftermath of the incident.
"Extra travelling time can be expected on the Tsuen Wan line. Please allow more time for travel. More details to follow," the MTR said in a statement on its official website.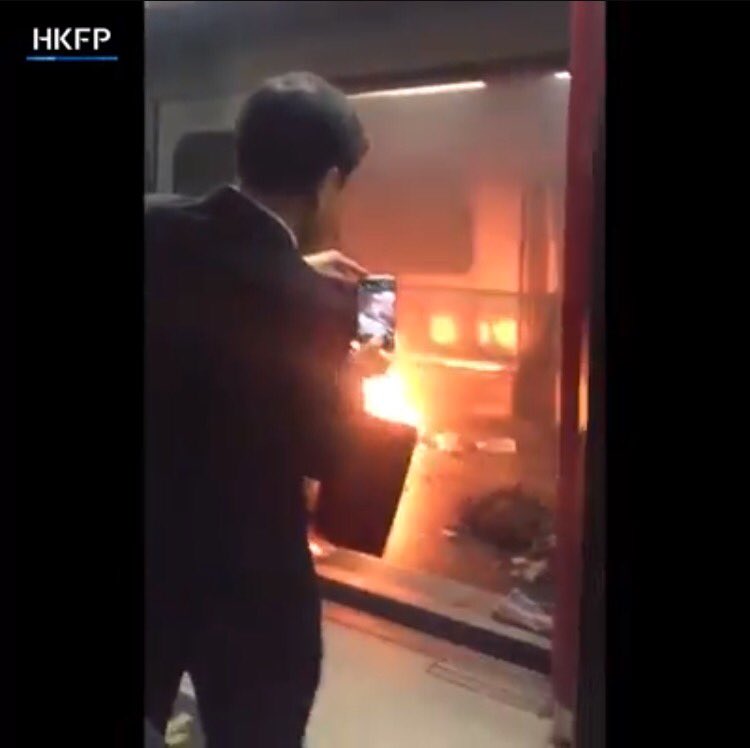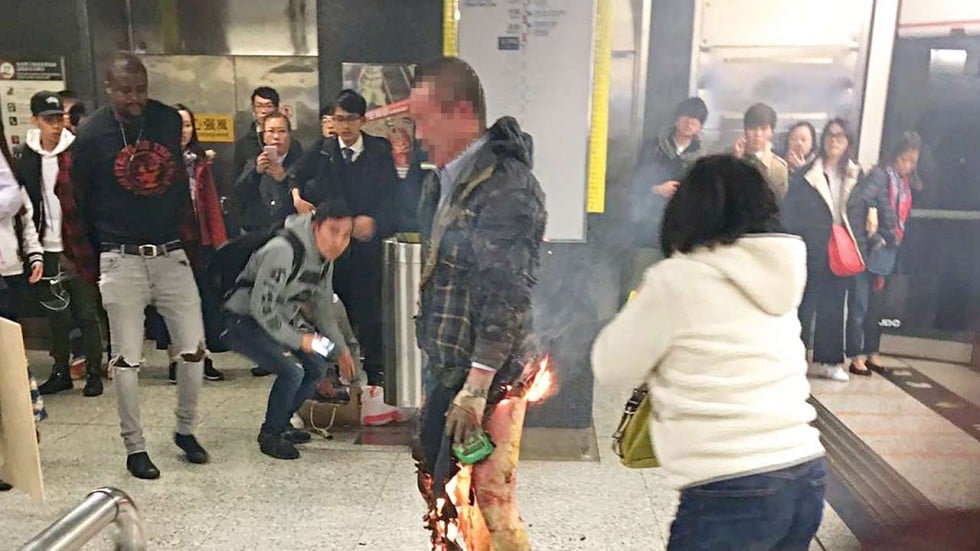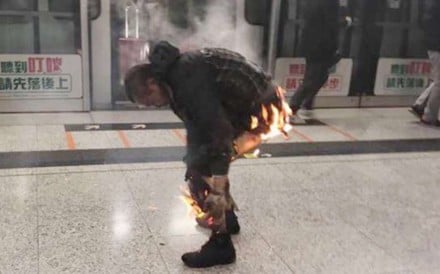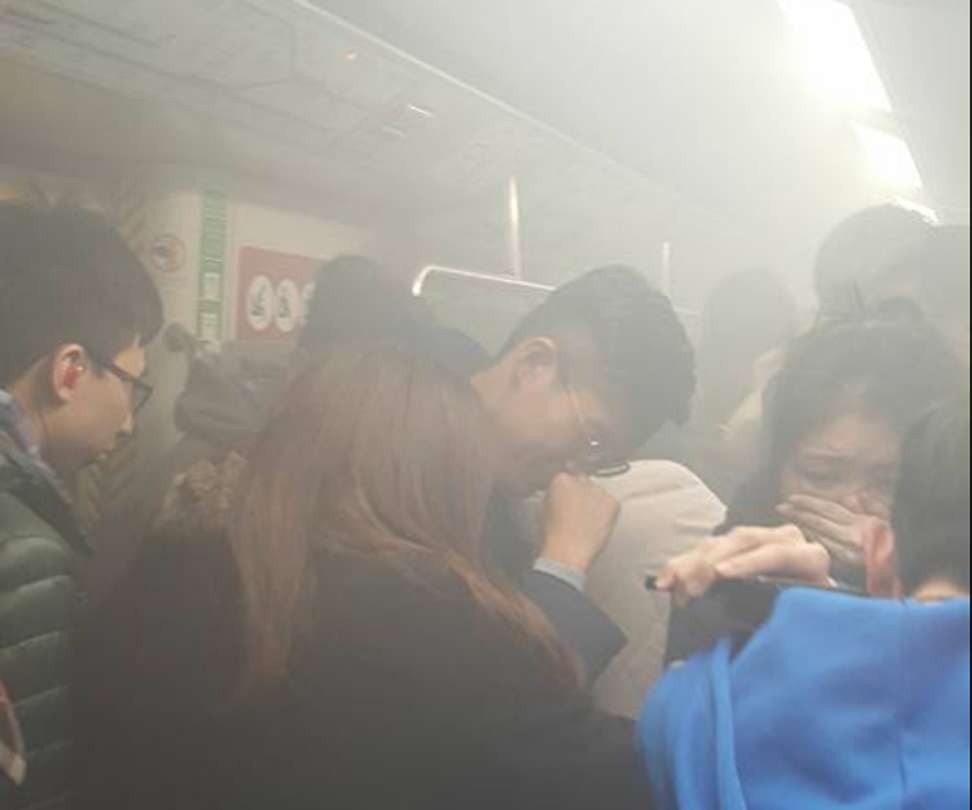 https://www.facebook.com/scmp/videos/10154957259529820/
It said
no trains would stop at Tsim Sha Tsui MTR station.
"MTR staff are handling the situation," it said.
As of 10.40pm, one man and one woman were in a critical condition. Two men and three women were in a serious condition and four men and six women were stable. One had been discharged.
On Friday night, Chief Executive Leung Chun-ying expressed concern about the incident, urging relevant departments to investigate it. He also extended his deepest sympathy to the injured and wished them a speedy recovery.
Health minister Dr Ko Wing-man visited Kwong Wah Hospital, one of the five public hospitals that were treating the injured.
"Patients suffered different injuries, including to their limbs and faces. For those with facial injuries, they might have inhaled thick or very hot gases," said Ko, who went on to Queen Elizabeth Hospital.
He sent the government's regards to all patients and their families, and gratitude to medical staff who have been treating the patients.
There was nothing we could do but inhale the smoke ... One man was completely on fire
Police anti-terrorism officers, who were recently deployed to patrol the city's railway network for the first time to beef up security in response to global terrorist attacks, were sent to the scene.
Trains between Central and Tsuen Wan stations operated at five-minute intervals.
"A free MTR shuttle bus service is operating between Tsim Sha Tsui station and Yau Ma Tei station, through Jordan station; or please consider using other transport," the MTR said.
Interior designer Ray Chau, 27, said he was originally travelling to Mong Kok when he heard the driver announce that all passengers would have to get off at Tsim Sha Tsui.
"I saw [fire] two compartments away, there was a lot of smoke because ... smoke in one compartment quickly filled the entire train.
"That train journey felt particularly long," he said. "There was nothing we could do but inhale the smoke."
He compared the situation on the train to chaotic scenes in last year's Korean movie Train to Busan.
"One minute we were all playing with our phones, the next there was smoke everywhere.
"Some people thought there was an explosion, many people were screaming."
He recalled seeing a burned victim on the platform.
"One man was completely on fire, his long trousers became shorts ... He crawled and fell, others helped to put out the fire," he recalled.
Chau said the platform resembled a terrorism scene as people scrambled to leave.
Miss Ling, 23, said the train had just left Admiralty when she heard the driver say on the public announcement system: "What is it? What is it?"
A few seconds later there was smoke filling the compartment, but she did not see what happened because she was at the other end of the train.