You might have been born in Canada – but does Beijing think you could be a Chinese citizen?
China's nationality law and the NPC's 1996 'Explanations' about how Hongkongers become foreign citizens are in focus after two Toronto-born teens were reportedly denied Chinese 10-year visas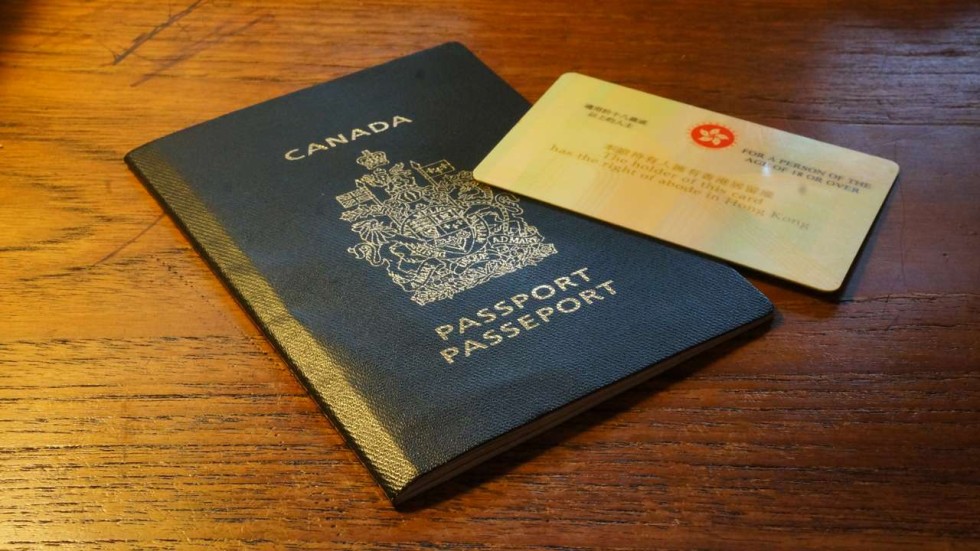 Why would a Canadian citizen want to travel on anything other than a Canadian passport?
For Hong Kong-born Canucks and their children, that simple question has been complicated in recent days by some discomfiting reports.
At the heart of the matter are two teenagers who applied through a Toronto travel agency to visit mainland China as part of a student study group. Despite having been born and bred in Canada, the teenagers were reportedly denied 10-year Chinese visas for their Canadian passports last month after consular authorities found out their parents had been born in Hong Kong. Instead, the youngsters were advised to apply for the Chinese Travel Document, which is normally reserved for Chinese nationals,Ming Pao reported.
The case as reported depicts natural-born Canadian citizens being treated very differently to their compatriots, on the basis of parentage alone.
The issue and its potential ambiguities deserve serious consideration, according to MP Jenny Kwan, herself a Hong Kong-born Canadian. "When I travel I take comfort knowing that I'm travelling as a Canadian, no matter what country, whether it's China or anywhere else," said Kwan. "I take comfort knowing that I hold my Canadian passport [and] I would not want my children travelling anywhere as anything other than Canadians."
Nationality nuances
Although China has not explicitly asserted that the teens are in fact Chinese citizens, the nuances of Beijing's attitudes towards nationality, dual citizenship, and Hong Kong permanent residents all appear to have been at play.
For a start, Article 5 of China's nationality law states that children of Chinese who have settled abroad "shall not have Chinese nationality", so long as they are entitled to citizenship of their birth country. Simple, right?
Not for Hongkongers. China does not recognise dual nationality. And the nationality law as it applies to Hong Kong is specifically subject to the 1996 pre-handover"Explanations" issued by the Standing Committee of the National People's Congress. These assert that nationality changes for Hongkongers will only be recognised if accompanied by a declaration (effectively, renouncing Chinese citizenship) at the appropriate SAR authority.
There is no such a thing as China tightening its travel document-related policies
Like many other countries, China also applies the principle of jus sanguinis (or citizenship by parentage), with the nationality law stating: "Any person born abroad whose parents are both Chinese nationals or one of whose parents is a Chinese national shall have Chinese nationality."
Thus, unless the parents of the Toronto teens had renounced their Chinese nationality - and few naturalised Hong Kong Canadians ever do so - then the parents would remain forever Chinese nationals in the eyes of Beijing. Then, if it was deemed that at the time of birth the parents had also not yet properly "settled abroad" in Canada, then jus sanguinis could extend Chinese citizenship to their children, regardless of the location of birth and even subsequent naturalisation.
This scenario is the one outlined in the case of Patrick Yiu Hon Tse, a teenager who successfully argued in Hong Kong's Court of Appeal in 2002 that he was in fact a Chinese national, despite having been born in Germany to parents who had been living there for four years and were naturalised subsequent to his birth.
But it is one thing to willingly pursue Chinese citizenship on this basis; it is another to have one's Canadian citizenship questioned or undermined.
Has this occurred in the Toronto teens' cases? It's not possible to tell from the official Chinese response, issued by Chinese Consul-General Gao Ping last week: "We have not received any instructions regarding change or readjustment of China's policy on travel documents… we welcome visit to China by Canadians of Hong Kong origin. There is no such a thing as China tightening its travel document-related policies."
Who deserves Canadian consular help?
Vancouver East MP Kwan, the opposition NDP's immigration critic who raised the case with the consul-general and Canada's government, said on Monday that the teens have since resubmitted applications for 10-year visas, which have been accepted by the consulate, although the visas have yet to be issued.
Kwan said she remained concerned about whether Canadian citizens who found themselves in trouble in China would be allowed Canadian consular help.
That's the worry, that if you travel abroad as a Chinese national and not as a Canadian and you run into difficulties
Under the terms of Article 12 of Canada's consular agreement with China, anyone who enters China under a Canadian passport, having been issued a Chinese visa, is entitled to consular access and protection from Canada. But it does not compel China to issue such a visa in the first place.
The article does state that Beijing and Ottawa agree to "facilitate" travel by people claiming dual nationality, but this is rather a woolly description.
Kwan said she had recently heard of a case in Vancouver in which a Hong Kong-born Canadian was also denied a Chinese visa for her Canadian passport. Such a denial could encourage travellers to use alternative Hong Kong or Chinese documents – in Hong Kong, dual citizens typically travel to the mainland under Chinese nationality, using a HKSAR passport to obtain a home return permit.
"That's the worry, that if you travel abroad as a Chinese national and not as a Canadian and you run into difficulties," Kwan said adding that Canada's diplomatic missions should help anyone with Canadian citizenship.
But in the eyes of Beijing, non-renounced dual nationals are not entitled to such protection.
"Chinese nationals of the Hong Kong Special Administrative Region with right of abode in foreign countries may, for the purpose of travelling to other countries and territories, use the relevant documents issued by the foreign governments," the 1996 "Explanations" state. "However, they will not be entitled to consular protection in the Hong Kong Special Administrative Region and other parts of the People's Republic of China on account of their holding the above mentioned documents."
This stance has recently been illustrated in stark fashion with the case of Gui Minhua, a bookseller with Swedish nationality, who is being held in the mainland. Sweden has been denied access to Gui, who vanished from his home in Thailand last year.
Kwan's personal experience is typical of many Hong Kong immigrants. She arrived with her parents as a young child. Theoretically, she could be claimed as a Chinese citizen by Beijing, since she has never formally renounced the Chinese nationality she acquired at birth.
Renunciation can be carried out in person in Hong Kong, or via a postal renunciation, if the person resides overseas.
Kwan said Canadians in Hong Kong or Canada should bring a copy of Gao's statement with them if they ran into problems obtaining Chinese visas under their Canadian passports (a link is here).
"I hope that for all of us, my children included, that this issue has been resolved," she said.
Note: This blog has been corrected to state that it was reported the Toronto teenagers had been initially advised to seek Chinese Travel Documents, not two-year visas. It has also removed the incorrect assertion that renunciation of Chinese nationality must be carried out in person in Hong Kong.