Chinese city declares war on millions of crawling invaders
Authorities in Nanjing launch widespread pesticide spraying campaign to tackle infestation of caterpillars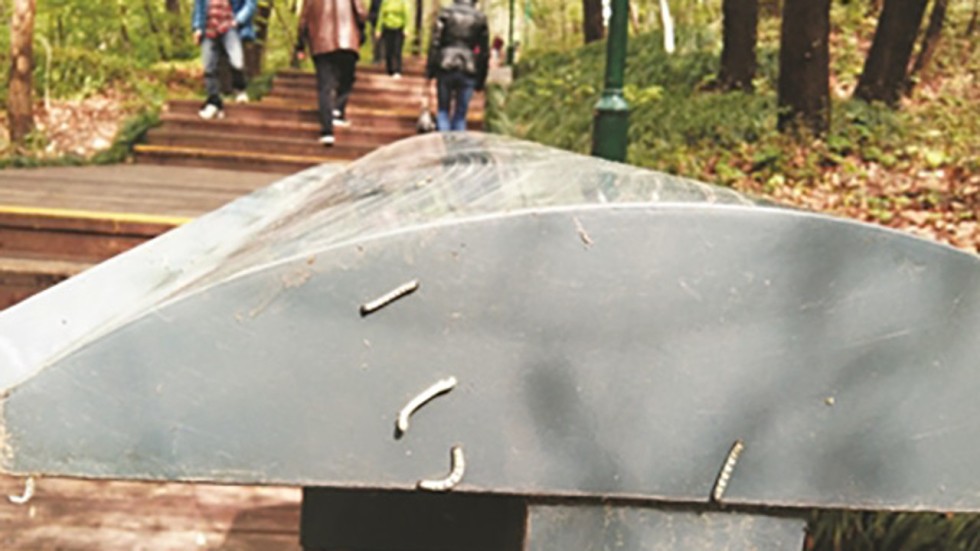 Authorities in an eastern China city have declared war … on a wriggling mass of caterpillars that is threatening to blanket the neighbourhood.
PUBLISHED : Sunday, 15 April
Millions of the geometer moth larvae have been spotted worming their way across Nanjing, capital of Jiangsu province, as spring breaks in the city, according to the Yangtze Evening News.
Some of the largest concentrations were recorded in parks and botanical gardens near Purple Mountain, or Zijin Shan, but plenty of other areas had also been affected, the report said.
Like most caterpillars, the larvae of geometer moths – which get their name from the way they appear to "measure the Earth" as they move along in their pre-flying form – love to eat leaves.
That is not normally a problem but the huge number of insects seen this year meant they posed a huge threat to the city's woodlands and forests, and the government was left with no choice but to launch a widespread pesticide spraying operation, the report said.
While forestry officials said the low-toxicity pesticide used in parks and other green spaces was not a danger to birds or other wildlife, people were advised to avoid areas where the spraying was under way.
An unnamed wildlife expert was quoted as saying that this year's infestation might have been a result of heavy snow over the winter.
"Thick snow provides protection for the cocoons, so far more larvae managed to survive than normal," he said.