Downing basins of beer
Updated: 2015-08-
beer drinking from basins anyone....hmmm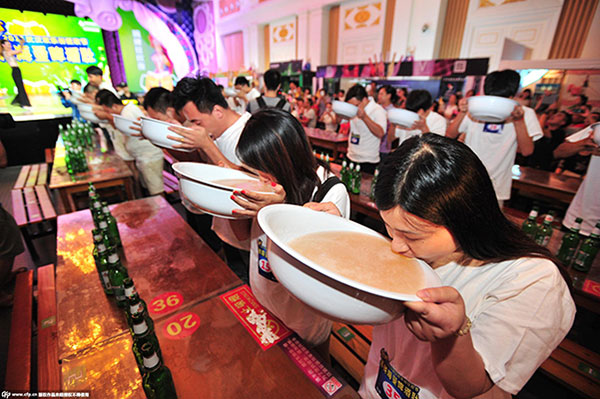 Trying to drink up the beer in the basin. [Photo/CFP]
Cold beer is one of the best things about sizzling summers. But how about drinking it out of a basin as quickly as you can?
More than a hundred people participated in basin beer drinking in Wuhan, Hubei province on Aug 9 in which four bottles of beer, or 2,000 ml, was poured into a basin which patrons had to drink up. They split into two teams to drink as much as possible in five minutes.
One man drank a basin of beer in just two minutes. The winning team won by just one basin of beer.